JOKER genomineerd voor 11 Oscars, drie films met 10 nominaties. - bekijk de gehele lijst
Oscarnominaties 2020 zijn bekend
JOKER, 1917, The IRISHMAN en ONCE UPON A TIME IN... HOLLYWOOD zijn de grootste kanshebbers
Zojuist heeft The Academy de nominaties bekend gemaakt voor de 92e editie van de Oscars. De film JOKER kreeg dit jaar de meeste nominaties, namelijk 11 stuks. Op de voet gevolgd door 1917, The IRISHMAN en ONCE UPON A TIME IN... HOLLYWOOD met ieder tien nominaties. Alle vier deze films zijn zowel genomineerd in de categorie Beste Film, Beste (Aangepaste) Scenario, Beste Cinematografie, als ook Beste Regie. In deze laatste categorie gaat de vijfde nominatie naar de Koreaan Bong Joon-ho voor zijn regie van PARASITE, die ook genomineerd is in zowel de categorie Beste Film als Beste Niet-Engelstalige Film.
Scarlett Johansson is dit jaar twee keer genomineerd, in zowel de categorie Beste Actrice (MARRIAGE STORY) als in de categorie Beste Actrice in een Bijrol (JOJO RABBIT). Adam Driver, de tegenspeler van Johansson in Marriage Story, heeft ook een nominatie voor deze film. Tom Hanks heeft zijn zesde nominatie binnen voor zijn bijrol in A BEAUTIFUL DAY IN THE NEIGHBORHOOD. Dat is meteen de enige nominatie voor deze film. Zowel Jonathan Pryce als Anthony Hopkins hebben een nominatie te pakken voor hun rollen in THE TWO POPES. Ook Joachim Phoenix, de winnaar van de Golden Globe, is genomineerd voor zijn rol in Joker.
Recordhouder dit jaar is cameraman Roger Deakins, die dit jaar met 1917 voor de 14e keer in slechts 25(!) jaar is genomineerd. Hij wist het felbegeerde beeldje echter pas een keer te winnen, namelijk voor Blade Runner 2049.
De strijd voor Beste Buitenlandse Film lijkt op voorhand reeds gewonnen door het al genoemde Parasite van Bong Joon-ho uit Zuid-Korea. De film won al de Gouden Palm en de Golden Globe. Ook dit jaar is er weer een film uit Polen genomineerd, namelijk CORPUS CHRISTIE (BOZE CIALO) van Jan Komasa. Het is al de vierde nominatie voor Polen in de afgelopen tien jaar. De film gaat is pas vanaf mei in Nederland in de bioscoop te zien.
Dit jaar is Arjen Tuiten weer genomineerd voor een Oscar, voor zijn make-up van Angelina Jolie in MALIFICENT: MISTRESS OF EVIL Op 9 februari wordt tijdens het gala van de 92e Oscars in het Dolby Theatre in Hollywood bekend gemaakt wie een gouden beeldje heeft gewonnen.
Hieronder vind je een compleet overzicht van alle nominaties:
Beste Film
Ford v Ferrari (Le Mans '66)
The Irishman
Jojo Rabbit
Joker
Little Women
Marriage Story
Once Upon a Time in Hollywood
Parasite
1917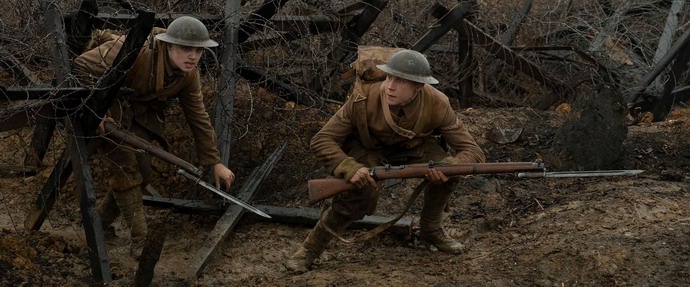 1917
Beste Acteur
Antonio Banderas - Pain and Glory
Leonardo DiCaprio - Once Upon a Time in Hollywood
Adam Driver - Marriage Story
Joaquin Phoenix - Joker
Jonathan Pryce - The Two Popes
Beste Actrice
Cynthia Erivo - Harriet
Scarlett Johansson - Marriage Story
Saoirse Ronan - Little Women
Charlize Theron - Bombshell
Renée Zellweger - Judy
Beste Acteur in een Bijrol
Tom Hanks - A Beautiful Day in the Neighborhood
Anthony Hopkins - The Two Popes
Al Pacino - The Irishman
Joe Pesci - The Irishman
Brad Pitt - Once Upon a Time in Hollywood

Joachim Phoenix in JOKER
Beste Actrice in een Bijrol
Kathy Bates - Richard Jewell
Laura Dern - Marriage Story
Scarlett Johansson - Jojo Rabbit
Florence Pugh - Little Women
Margot Robbie - Bombshell
Beste Regisseur
Bong Joon-ho - Parasite
Sam Mendes - 1917
Todd Phillips - Joker
Martin Scorsese - The Irishman
Quentin Tarantino - Once Upon a Time in Hollywood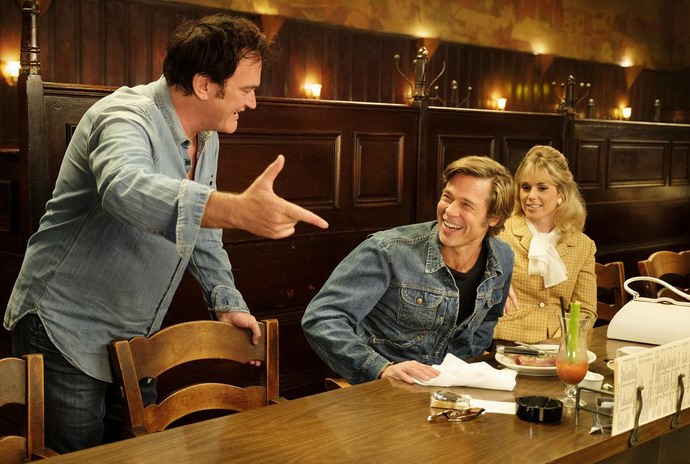 Quinten Tarrantino op de set van ONCE UPON A TIME IN... HOLLYWOOD
Beste Scenario van bestaand werk
The Irishman - Steven Zaillian
Jojo Rabbit - Taika Waititi
Joker - Todd Phillips en Scott Silver
Little Women - Greta Gerwig
The Two Popes - Anthony McCarten
Beste Originele Scenario
Knives Out - Rian Johnson
Marriage Story - Noah Baumbach
Once Upon a Time in Hollywood - Quentin Tarantino
Parasite - Bong Joon-ho en Han Jin-won
1917 - Sam Mendes en Krysty Wilson-Cairns
Beste Buitenlandse (Niet-Engelstalige) Film
Corpus Christi - Polen
Honeyland - Noord-Macedonië
Les Misérables - Frankrijk
Pain and Glory - Spanje
Parasite - Zuid-Korea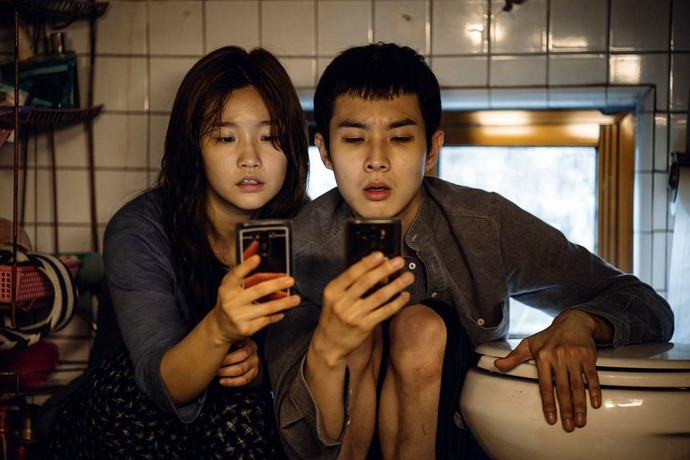 PARASITE - Zuid Korea
Beste Documentaire Film
American Factory - Julia Rieichert, Steven Bognar
The Cave - Feras Fayyad
The Edge of Democracy - Petra Costa
For Sama - Waad Al-Kateab, Edward Watts
Honeyland - Tamara Kotevska, Ljubo Stefanov
Beste Animatie Film
How to Train Your Dragon: The Hidden World
I Lost My Body
Klaus
Missing Link
Toy Story 4
Film Montage
Ford v Ferrari - Michael McCusker en Andrew Buckland
The Irishman - Thelma Schoonmaker
Jojo Rabbit - Tom Eagles
Joker - Jeff Groth
Parasite - Yang Jinmo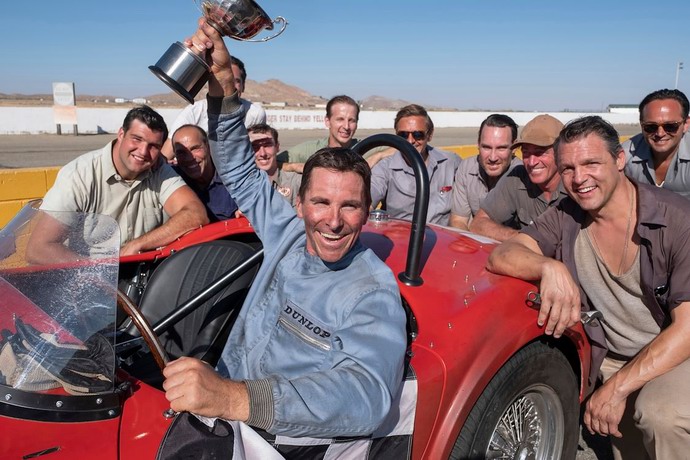 FORD vs FERRARI / LE MANS '66
Beste Song
I Can't Let You Throw Yourself Away - Toy Story 4 (Randy Newman)
(I'm Gonna) Love Me Again - Rocketman (Elton John en Bernie Taupin)
I'm Standing with You - Breakthrough (Diane Warren)
Into the Unknown - Frozen 2 (Kristen Anderson-Lopez en Robert Lopez)
Stand Up - Harriet (Joshuah Brian Campbell en Cynthia Erivo)
Beste Originele Muziek
Joker - Hildur Guðnadóttir
Little Women - Alexandre Desplat
Marriage Story - Randy Newman
Star Wars: The Rise of Skywalker - John Williams
1917 - Thomas Newman
Beste Camerawerk
The Irishman - Rodrigo Prieto
Joker - Lawrence Sher
The Lighthouse - Jarin Blaschke
Once Upon a Time in Hollywood - Robert Richardson
1917 - Roger Deakins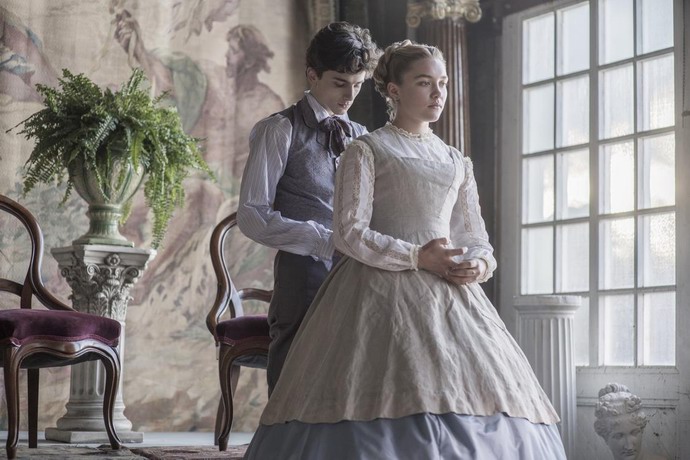 LITTLE WOMEN
Kostuumontwerp
The Irishman - Sandy Powell en Christopher Peterson
Jojo Rabbit - Mayes C. Rubeo
Joker - Mark Bridges
Little Women - Jacqueline Durran
Once Upon a Time in Hollywood - Arianne Phillips
Makeup en Haarstyling
Bombshell
Joker
Judy
Maleficent: Mistress of Evil
1917
Produktieontwerp
The Irishman - Bob Shaw en Regina Graves
Jojo Rabbit - Ra Vincent en Nora Sopková
Once Upon a Time in Hollywood - Barbara Ling en Nancy Haigh
Parasite - Lee Ha-jun en Cho Won-woo
1917 - Dennis Gassner en Lee Sandales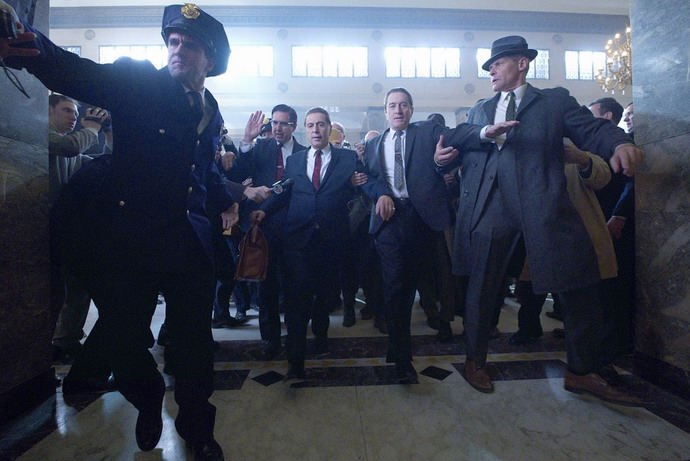 THE IRISHMAN
Geluidsmontage
Ford v Ferrari
Joker
Once Upon a Time in Hollywood
Star Wars: The Rise of Skywalker
1917
Geluidsmixing
Ad Astra
Ford v Ferrari
Joker
Once Upon a Time in Hollywood
1917
Visual Effects
Avengers: Endgame
The Irishman
The Lion King
Star Wars: The Rise of Skywalker
1917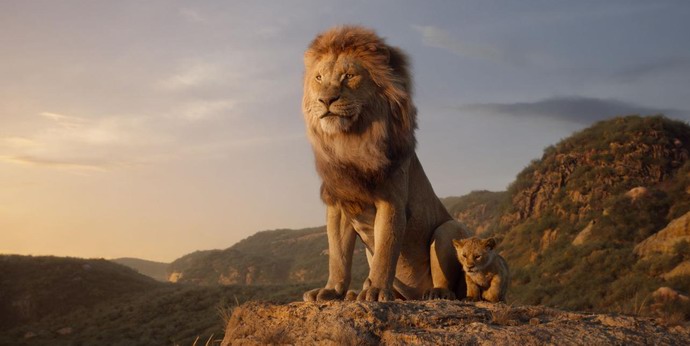 THE LION KING
Korte Film
Brotherhood - Meryam Joobeur
Nefta Football Club - Yves Piat
The Neighbors' Window - Marshall Curry
Saria - Bryan Buckley
A Sister - Delphine Girard
Korte Animatie Film
Dcera - Daria Kashcheeva
Hair Love - Matthew A. Cherry
Kitbull - Rosana Sullivan
Memorable - Bruno Collet
Sister - Siqi Song
Korte documentaire
In the Absence - Yi Seung-Jun and Gary Byung-Seok Kam
Learning to Skateboard in a Warzone - Carol Dysinger
Life Overtakes Me - Kristine Samuelson and John Haptas
St. Louis Superman - Smriti Mundhra and Sami Khan
Walk Run Cha-Cha - Laura Nix


Recente artikelen
Filteren
Tags
Meer >
Archief
2022

2021

2020

2019

2018

2017

2016

2015

2014

2013

2012

2011

2010

2009
Meer >
Deel deze pagina