Andy Serkis bevestigd als regisseur voor VENOM 2
Andy Serkis bevestigt rol als regisseur voor VENOM 2
Met de tekst "Verified It's actually happening. I can feel it, the Symbiote has found a host in me, and I'm ready for the ride…Can't wait" maakte Andy Serkis (Mowgli) op Instagram bekend dat hij de sequel van de succesfilm zal regisseren. De film, met wederom Tom Hardy in de hoofdrol, wordt naar verwacht in oktober 2020 in de bioscoop verwacht.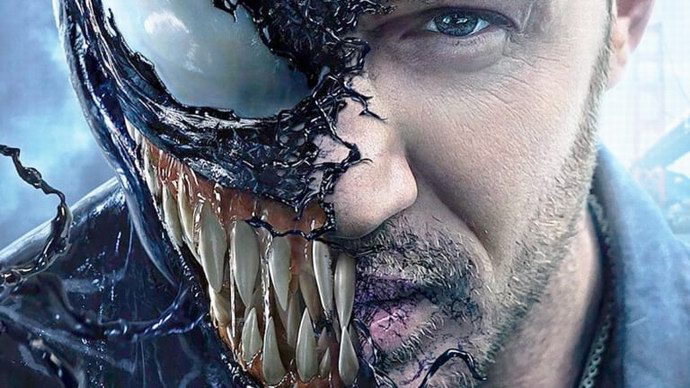 Vorige week waren er nog drie gegadigden voor de regie. Naast Serkis stonden ook Travis Knight (Bumblebee) en Rupert Wyatt (Rise Of The Planet Of The Apes) op de lijst, maar uiteindelijk wist de Lord of the Rings-acteur de producenten snel te overtuigen dat hij de beste kandidaat is. Een grote verrassing is het ook weer niet. Tom Hardy liet kortgeleden via Instagram al weten dat alles al in kannen en kruiken was aangaande Serkis. Kort daarop werd het bericht verwijderd, maar niet voordat het nieuws al breeduit in de media bekend was geworden.
Venom 2 zal zwaar leunen op special effects in combinatie met 'performance motion capture'-technologie, een techniek waarbij menselijke bewegingen worden omgezet naar animaties. Vandaar ook dat het geen verrassing is dat Serkis betrokken is bij deze film. Hij transformeerde zijn kennis en pionierswerk van deze techniek, opgedaan bij onder meer Lord of the Rings en Planet of the Apes, maken hem een zeer geschikte persoon voor de regie. Serkis heeft zijn kennis reeds goed ingezet als regisseur in de geheel uit motion-capture bestaande Netflix-film Mowgli: Legend of the Jungle.
Of Woody Harrelson, die een cameo had tijdens de aftiteling van Venom, ook weer van de partij zal zijn in het vervolg is op dit moment nog niet bekend.

Recente artikelen
Filteren
Tags
Meer >
Archief
2019

2018

2017

2016

2015

2014

2013

2012

2011

2010

2009

2008

2007

2006

2005

2004

2003

2002

2001
Meer >
Deel deze pagina