De 4-delige serie HOWARDS END van E.M. Forster vanaf 19 juni op BBC First
De 4-delige serie HOWARDS END van E.M. Forster te zien op BBC First
Geen zin om in juni naar het WK voetbal te kijken nu Nederland niet meedoet? Gelukkig biedt BBC First een leuk alternatief met de lancering van de nieuwe serie Howards End van E.M. Foster (genomineerd voor Nobelprijs).
Howards End is een vierledige bewerking van de klassieke roman van E.M. Forster. De serie vertelt het verhaal van drie families die moeten opboksen tegen de sociale verdeling tijdens de eeuwwisseling in Engeland: de intelligente en idealistische Schlegels, de rijke Wilcoxes die hun fortuin hebben vergaard in de zakenwereld en de arbeidersfamilie Basts.
Howards End gaat in première op BBC First op dinsdag 19 juni om 21:00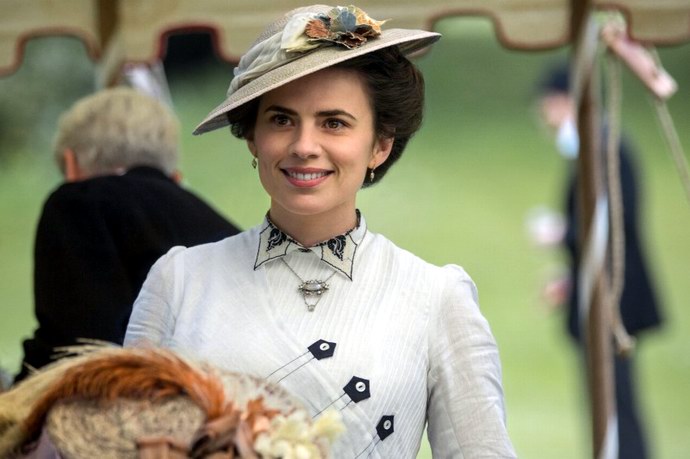 Howards End, het meesterwerk van E.M. Forster, is het verhaal van twee onafhankelijke en onconventionele zussen die op zoek zijn naar ware liefde in een wereld die continu verandert. Scenarioschrijver en Academy Award-winnaar Kenneth Lonergan (Manchester By The Sea, Gangs Of New York) maakte een vernieuwende bewerking die geregisseerd werd door Bafta-winnares Hettie Macdonald (White Girl, Fortitude).
Margaret (Hayley Atwell, Ant-Man, Captain America: The Winter Soldier) en Helen Schlegel (Philippa Coulthard, Annabelle: Creation, The Catch) zijn twee intelligente en idealistische jonge vrouwen die samenwonen met hun hypochondrische, jongere broer Tibby (Alex Lawther, The Imitation Game, Black Mirror) gedurende het Edwardiaans tijdperk in Londen. Sinds de dood van hun ouders zorgt hun tante Juley (Tracey Ullman, Into the Woods) voor hen. Ondanks haar goede bedoelingen leiden de zussen een onafhankelijk en lichtjes onorthodox leven. Nadat Margaret de rijke en conservatieve Wilcox familie ontmoet op vakantie, ontstaat er een hechte vriendschap tussen haar en de conservatievere Ruth Wilcox (Julia Ormond, The Curious Case of Benjamin Button).
Wanneer Ruth plotseling overlijdt, zoekt Margaret het gezelschap van Henry Wilcox (Matthew Macfadyen, Pride & Prejudice, The Three Musketeers) op, die net weduwnaar geworden is. Hij is een selfmade man die het geliefde plattelandshuis Howards End erft van zijn overleden vrouw. Ondertussen neemt de passionele maar wispelturige Helen Leonard Bast (Joseph Quinn, Game of Thrones, Dickensian) onder haar vleugels. Hij is een jonge bankbediende met geldzorgen die wil ontsnappen aan zijn verloving met de aantrekkelijke maar kwetsbare Jacky (Rosalind Eleazar, Rellik, Harlots).
Regie: Hettie Macdonald
Cast: Hayley Atwell, Philippa Coulthard, Alex Lawther, Tracey Ullman, Julia Ormond
Speelduur: 4x 60 min
---
BBC First is in Nederland beschikbaar via:
Caiway kanaal 17
Ziggo kanaal 22
KPN kanaal 25
T-Mobile Thuiskanaal 110
Telfort kanaal 25
XS4ALL kanaal 25
Kabelnoord kanaal 165
Plinq kanaal 65
SKV kanaal 47
Stichting Kabeltelevisie Pijnacker kanaal 22
TriNed kanaal 130
Kabelnoord kanaal 139
Delta (zeelandnet) kanaal 20
Breedband Helmond kanaal 16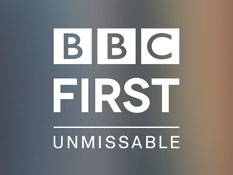 Recente artikelen
Filteren
Tags
Meer >
Archief
2019

2018

2017

2016

2015

2014

2013

2012

2011

2010

2009

2008

2007

2006

2005

2004

2003

2002

2001
Meer >
Deel deze pagina