De come-back van Keanu Reeves in 47 RONIN is vanaf 30 juli verkrijgbaar
Keanu Reeves maakt een explosieve comeback in het actie-avontuur
47 RONIN
Vanaf 30 juli op DVD , Blu-ray Digital HD (UV) & Blu-ray 3D Digital HD (UV)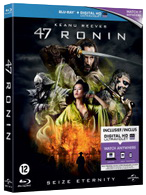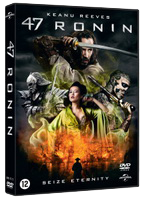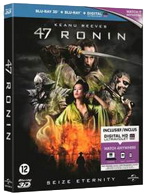 In de spectaculaire actie-avonturenfilm 47 Ronin speelt Keanu Reeves de outcast Kai. Nadat de slechte heerser Lord Kira hun leider heeft vermoord en hen heeft verbannen, zijn de 47 Ronin (Samurai zonder meester) uit op wraak en eerherstel. Nu ze niet naar huis kunnen terugkeren, zijn ze genoodzaakt de hulp in te schakelen van Kai. Samen trotseren ze een wereld vol mythische wezens, magie en andere levensgevaarlijke bedreigingen.
Het verhaal van 47 Ronin is gebaseerd op het waargebeurde verhaal van de 47 Ronin in Japan. In de 18e eeuw wilden zij wraak voor de dood van hun meester en moesten ze tegenover hordes van legers vechten. De 47 Ronin werden na hun daad opgepakt en mochten eervol 'seppuku', zelfmoord voor een samurai, plegen.
47 Ronin is geregisseerd door Carl Rinsch (The Gift).
De cast bestaat uit Keanu Reeves (The Matrix, Man of Tai Chi) en de Japanse supersterren Hiroyuki Sanada (Sunshine, The Last Samurai), Tadanobu Asano (The Wolverine, Thor: The Dark World), de voor een Academy Award® -genomineerde Rinko Kikuchi (Babel, Pacific Rim) en Ko Shibasaki (The Lady Shogun and Her Men, One Missed Call).
DIGITAL HD / ULTRAVIOLET!!!
De Blu-ray release van 47 Ronin is de eerste officiële release van Universal die in zijn initiële oplage ook Digital HD of Ultraviolet (UV) zal aanbieden. Dit stelt de consument in staat om de film op diverse platforms te downloaden en in HD-kwaliteit te bekijken waar en wanneer het hem/haar het beste uitkomt.
Technische specificaties DVD:
Speelduur: 114 min.
Beeldformaat: 2.40:1 anamorf
Geluid: Dolby Digital 5.1 Engels, Frans, Chinees
Ondertiteling: Engels voor doven en slechthorenden, Nederlands, Engels, Frans
Technische specificaties BD:
Speelduur: 118 min.
Beeldformaat: 2.40:1 HD 1080p
Geluid: DTS-HD MA 5.1: Engels - Dolby Digital 5.1: Frans, Italiaans, Duits - DTS 5.1: Spaans
Ondertiteling: Engels voor doven en slechthorenden, Nederlands, Engels, Frans, Duits, Spaans, Portugees, Italiaans
Technische specificaties 3D BD:
Speelduur: 118 min.
Beeldformaat: 2.40:1 HD 1080p
Geluid: DTS-HD MA 5.1: Engels - Dolby Digital 5.1: Frans, Italiaans, Duits - DTS 5.1: Spaans
Ondertiteling: Engels voor doven en slechthorenden, Nederlands, Engels, Frans, Duits, Spaans, Portugees, Italiaans
Extra's
Deleted Scenes
Keanu & Kai
Steel Fury: The Fights of 47 Ronin
Re-forging the Legend
Myths, Magic & Monsters: The FX of 47 Ronin
Releasedatum: 30 juli 2014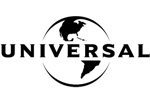 Recente artikelen
Filteren
Tags
Meer >
Archief
2019

2018

2017

2016

2015

2014

2013

2012

2011

2010

2009

2008

2007

2006

2005

2004

2003

2002

2001
Meer >
Deel deze pagina