De meest succesvolle film uit The Conjuring-reeks: THE NUN is vanaf 23 januari op DVD en BD
De angstig succesvolle horrorfilm
THE NUN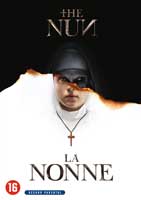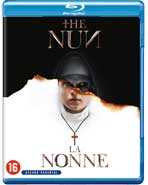 Vanaf 23 januari op Blu-ray en DVD
Beleef het meest duistere hoofdstuk in het universum van The Conjuring in de 'veilige' omgeving bij jou thuis.
De ijzingwekkend spannende filmsensatie The Nun vertelt het achterliggende verhaal over het duivelse personage Valak, bekend uit de The Conjuring films. The Nun brak tijdens de bioscooprelease diverse box office records en is daarmee de meest succesvolle film uit de reeks, die in totaal vijf film beslaat.
Wanneer een jonge non in het Cârța klooster in Roemenië haar eigen leven neemt, worden een priester, Father Burke, met een onheilspellend verleden en een aspirant non op de drempel van haar laatste geloften, door het Vaticaan gestuurd om dit te onderzoeken. Samen onthullen ze het profane geheim van de orde en riskeren daarbij niet alleen hun leven, maar ook hun geloof en ziel. Ze confronteren een kwaadaardige kracht in the vorm van diezelfde demonische non die het publiek al eerder terroriseerde in The Conjuring 2 waarbij de abdij een gruwelijk slagveld wordt tussen de levenden en de verdoemden.
Regie: Corin Hardy
Cast: Demián Bichir, Taissa Farmiga en Bonnie Aarons
Genre: Horror
Kijkwijzer: 16
Technical specs DVD
Audio: Engels, Frans, Italiaans.
Ondertiteling: Nederlands, Frans, Engels SDH, Italiaans SDH, Grieks.
Speelduur: 93 min
Extra: A New Horror Icon.
Technical specs Blu-ray
Audio: Engels, Frans, Duits, Spaans, Italiaans.
Ondertiteling: Frans, Nederlands, Spaans, Grieks, Zweeds, Noors, Fins, Deens, Ijslands, Engels SDH, Italiaans SDH, Duits SDH.
Speelduur: 96 min
Extras: A New Horror Icon, Gruesome Planet, THE CONJURING Chronology, Deleted Scenes.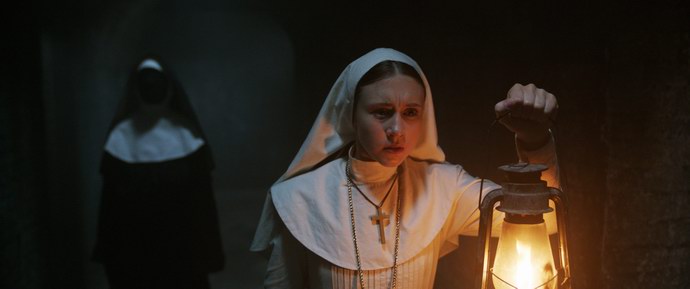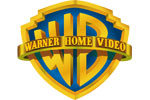 Recente artikelen
Filteren
Tags
Meer >
Archief
2019

2018

2017

2016

2015

2014

2013

2012

2011

2010

2009

2008

2007

2006

2005

2004

2003

2002

2001
Meer >
Deel deze pagina