De Oscarwinnende animatiefilm SPIDER-MAN: INTO THE SPIDER-VERSE | Binnenkort verkrijgbaar
What makes you different is what makes you Spider-Man
SPIDER-MAN: INTO THE SPIDER-VERSE

vanaf 30 april verkrijgbaar op DVD, (3D)Blu-ray en UHD
en via On-Demand
Spider-Man: Into the Spider-Verse won de BAFTA, Golden Globe en Oscar voor Beste Animatiefilm. De animatiefilm is een van de weinige niet-Disney-films die sinds het bestaan van de Oscars (2001), in deze categorie wint.
Synopsis:
In Spider-Man: Into the Spider-Verse maken we kennis met Miles Morales, een tiener uit Brooklyn. Hij ontdekt de eindeloze mogelijkheden van het Spider-Verse, waar ook anderen het masker van Spider-Man dragen. Miles en zijn nieuwe vrienden nemen het op tegen Kingpin, een rasechte schurk die het de nieuwe vrienden flink lastig maakt. Slagen ze erin Kingpin een lesje te leren?
De Amerikaanse stemmencast bestaat onder andere uit Shameik Moore, Jake Johnson en Nicolas Cage. In Nederland lenen bekende namen als Ronnie Flex, Thijs Römer, Levy van Kempen en Kim van Kooten hun stem aan de personages.
Phil Lord en Christopher Miller, de creatievelingen achter o.a. The Lego Movie en 21 Jump Street, geven met hun unieke talent een frisse kijk op de wereld van Spider-Man. Ze gebruiken hiervoor een grensverleggende en ongeëvenaarde visuele stijl.
Regie: Bob Persichetti, Peter Ramsey, Rodney Rothman
Cast: Shameik Moore, Jake Johnson, Nicolas Cage/Ronnie Flex, Thijs Römer, Levy van Kempen, Kim van Kooten
Genre: Animatie
Specificaties DVD:
Speelduur: 112 minuten
Beeld: 2.40:1 anamorf
Geluid: Engels 5.1, Frans 5.1, Italiaans, Nederlands 5.1, Vlaams 5.1
Ondertiteling: Engels, Frans, Italiaans, Nederlands
Extra's:
Specificaties Blu-ray:
Speelduur: 117 minuten
Beeld: 2.40:1 1080p
Geluid: Engels 5.1, Frans 5.1, Nederlands 5.1, Vlaams 5.1
Ondertiteling: Engels, Frans, Nederlands
Extra's:
Specificaties UHD:
Speelduur: 117 minuten
Beeld: 2.40:1 4K
Geluid: Engels 7.1.4, Engels 5.1, Frans 5.1, Italiaans, Nederlands 5.1, Vlaams 5.1
Ondertiteling: Engels, Frans, Italiaans, Nederlands
Extra's:
Commentary
Featurettes
Branching Featurette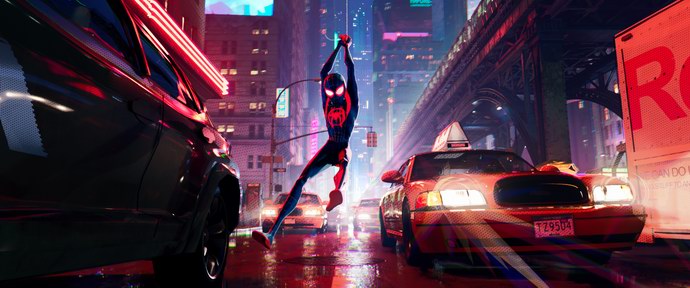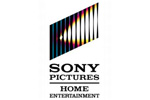 Recente artikelen
Filteren
Tags
Meer >
Archief
2019

2018

2017

2016

2015

2014

2013

2012

2011

2010

2009

2008

2007

2006

2005

2004

2003

2002

2001
Meer >
Deel deze pagina