Death and Nightingales en The Five te zien in mei op BBC First
Death and Nightingales en The Five op BBC First
Vanaf zondag 12 mei (Death and Nightingales) en maandag 13 mei (The Five) te zien op BBC First
Nadat vijf vrienden samen op stap gaan, is er plots eentje vermist. 20 jaar later belandt zijn DNA op onverklaarbare wijze op de plaats van een moord. Eén van de andere vrienden, ondertussen agent, moet op onderzoek uit. Het is het begin van de intrigerende en verslavende serie The Five, nieuw op BBC First.
In Death and Nightingales komt het historische Ierland ten tijde van 1885 helemaal tot leven. De serie, gebaseerd op het boek van Eugene McCabe, vertelt het verhaal van een jonge vrouw op zoek naar emancipatie. Schrijver Allan Cubitt (Prime Suspect, The Fall) liet weten dat hij deze serie gecreëerd heeft als een waarschuwing voor de aanstaande Brexit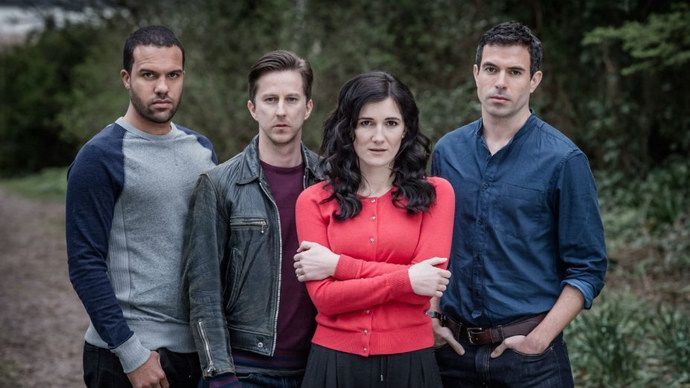 The Five op BBC First op maandag 13 mei om 21:00 uur
Wanneer vijf vrienden door de bossen dwalen verdwijnt de vijf jaar oude Jesse nadat hij door zijn oudere broer Mark naar huis wordt gestuurd. Niemand hoort nog van hem, tot zijn DNA 20 jaar later plots opduikt op de plaats van een moord. Hij is alleen niet het slachtoffer... Danny, één van de vrienden, is ondertussen detective en moet de moord onderzoeken. Jesse is nog steeds onvindbaar. Aangrijpend van begin tot einde vormt The Five een nooit eerder geziene dramareeks.
Misdaadauteur Harlan Coben schreef de serie met onder andere Cullen (Mark Wells, Downton Abbey, Knightfall), O.T. Fagbenle (Danny, EastEnders, The Handmaid's Tale) en Sarah Solemani (Pru Carew, His & Her, Bridget Jones' Baby) in de hoofdrollen.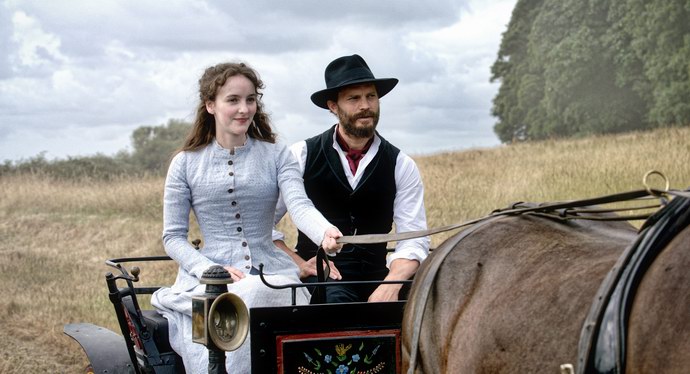 Death and Nightingales start op BBC First op zondag 12 mei om 21:00 uur
Death and Nightingales is een episch verhaal van liefde, verraad, misleiding en wraak, en speelt zich af op het Ierse platteland rond 1885. Beth Winters, een jonge vrouw, probeert zichzelf te onttrekken aan de macht van haar stiefvader. Ze wordt daarbij geholpen door de charmante Liam Ward terwijl ze vecht voor de controle over haar eigen leven, tegen de achtergrond van een uit elkaar gescheurd Ierland. Het verhaal speelt zich af in een periode van 24 uur, vol spanning, sensatie en drama. De reeks toont niet alleen aan hoe families, maar ook hoe een heel land uit elkaar getrokken wordt.
Schrijver Allen Cubitt (Prime suspect, the Fall) werkte voor de serie opnieuw samen met Jamie Dornan (Liam, Fifty Shades films, Once Upon A Time, The Fall) en Ann Skelly (Beth, Kissing Candice, Little Women) om de gelijknamige roman van auteur Eugene McCabe, een echte moderne klassieker, in beeld te brengen.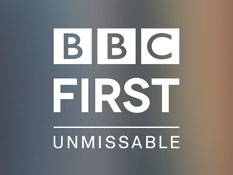 Recente artikelen
Filteren
Tags
Meer >
Archief
2019

2018

2017

2016

2015

2014

2013

2012

2011

2010

2009

2008

2007

2006

2005

2004

2003

2002

2001
Meer >
Deel deze pagina