Electra Woman and Dyna Girl is vanaf 10 augustus te koop op DVD
Sony Pictures Home Entertainment presenteert:
ELECTRA WOMAN AND DYNA GIRL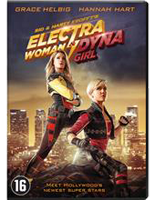 verkrijgbaar op DVD vanaf 10 augustus
Synopsis:Het misdaadbestrijdende duo Electra Woman en Dyna Girl komen uit een kleine stad en hebben geen echte krachten. Nadat ze de misdaad in hun stad hebben opgeruimd, staan deze super-vriendinnen op het punt om door te breken. In de glitter en glamor van Hollywood vindt Electra Woman (Grace Helbig) al snel alles waar ze van droomde: roem, rijkdom, een nieuw arsenaal aan high-tech gadgets en de aandacht van elke knappe vent in de stad. Maar Dyna Girl (Hannah Hart) vraagt zich af wat hun nieuwe roem hen allemaal zal kosten. Wanneer de stad in een crisis raakt, moeten Electra Woman en Dyna Girl vechten met kwaardaardige dilemma's, groeiende ego's en natuurlijk ook superschurken. Als ze de stad willen redden, zullen ze eerst elkaar moeten redden.
Regisseur: Chris Piliero
Acteurs: Grace Helbig, Hannah Hart

Drager: DVD
Speelduur: 78 Minuten
Beeldformaat: Anamorf 2.40:1
Taal: Engels Dolby Digital 5.1
Ondertiteling: Engels, Duits, Frans, Spaans, Italiaans, Nederlands, Portuguees, Hungaars, Tsjechisch, Pools, Russisch, Zweeds, Deens, Noors, Fins, Arabisch, Grieks, Turks, Hebreews, IJslands, Roemeens, Bulgaars, Ests, Slovaaks
Extra's: Featurettes, Audiocommentaar
Trailer: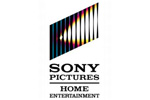 Recente artikelen
Filteren
Tags
Meer >
Archief
2019

2018

2017

2016

2015

2014

2013

2012

2011

2010

2009

2008

2007

2006

2005

2004

2003

2002

2001
Meer >
Deel deze pagina