Ervaar het fantasierijke leven van J.R.R. Tolkien in TOLKIEN - 22 januari op DVD en Blu-ray
Ervaar het fantasierijke leven van J.R.R. Tolkien in
TOLKIEN

Tolkien is vanaf 22 januari verkrijgbaar op Blu-ray & DVD
De Finse regisseur Dome Karukoski (Tom of Finland) is een van de miljoenen trouwe lezers van de fantasietrilogie "Lord of the Rings" en "The Hobbit". Dit is dan ook de reden dat Dome Karukoski het levensverhaal van 's werelds bekendste fantasieschrijver J.R.R. Tolkien met veel liefde en plezier verfilmd heeft. Deze romans weerspiegelen niet alleen de persoonlijke relaties van Tolkien, maar ook historische gebeurtenissen, zoals de Eerste Wereldoorlog, laten hun sporen na. Tijdens het kijken, beleef je zelf de reis die vormgaf aan de fantasie van de legendarische schrijver. Leef je helemaal in en laat jouw eigen fantasie de vrije loop!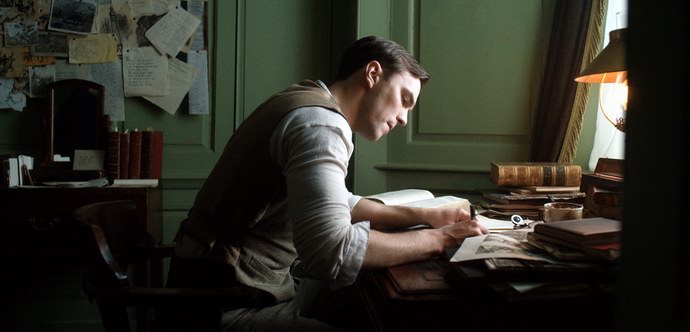 Synopsis
De film vertelt over de jeugdjaren van de visionaire schrijver J.R. R. Tolkien (Nicholas Hoult), waarin hij vriendschap, moed en inspiratie vindt bij een groep gelijkgestemden op zijn school. Hun band wordt in de loop der jaren alleen maar sterker, maar dreigt te eindigen met het uitbreken van de Eerste Wereldoorlog. Al deze ervaringen en de liefde voor zijn muze Edith Bratt (Lily Collins) inspireerde Tolkien tot het schrijven van zijn wereldberoemde 'Midden-Aarde'-romans.
Cast
De hoofdrolspeler, Nicholas Hoult (X-Men: Dark Phoenix, Mad Max Fury Road), is al van kleins af aan een grote fan van Tolkien's boeken. Op een subtiele, maar sublieme wijze brengt hij de reis van J.R.R. Tolkien, van berooid weeskind tot professor in Oxford, in beeld. De prachtige Lily Collins (The Exception to the Rule, Snow White) belichaamt de grote liefde en muze van Tolkien – Edith Bratt. Andere rollen worden vertolkt door onder andere Colm Meaney (Con Air, Layer Cake, Star Trek: Deep Space Nine), Craig Roberts (Bad Neighbours, Submarine) en Derek Jacobi (Gladiator, Underworld: Evolution).
PRODUCTINFORMATIE
Regie: Dome Karukoski
Cast: Nicholas Hoult, Lily Collins, Colm Meaney, Craig Roberts, Derek Jacobi
Genre: Drama
Leeftijd: 12
Technische specificaties DVD:
Lengte: 107 Min
Audio: Engels, Frans Dolby Digital 5.1
Aspect ratio: 16:9 (2.39:1)
Ondertiteling: Nederlands, Frans, Engels
Extra's:
• Verwijderde scènes
• First Look
• Audiocommentaar van Dome Karukoski
• Gallerij
Technische specificaties Blu-ray & UHD:
Lengte: 112 min
Audio: Engels DTS-HD Master Audio 7.1, Frans DTS-HD Master Audio 5.1.
Aspect ratio: 16:9 (2.39:1)
Ondertiteling: Nederlands, Frans, Engels
Extra's
• Verwijderde scènes
• First Look
• Audiocommentaar van Dome Karukoski
• Gallerij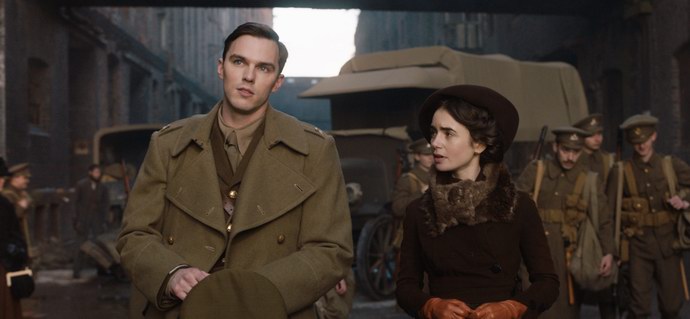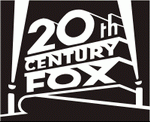 Recente artikelen
Filteren
Tags
Meer >
Archief
2020

2019

2018

2017

2016

2015

2014

2013

2012

2011

2010

2009

2008

2007

2006

2005

2004

2003

2002

2001
Meer >
Deel deze pagina