EVERYTHING - THE REAL THING STORY - de documentaire over The Real Thing draait vanaf 29 oktober in de bioscoop
De documentaire over 'andere Fab Four' uit Liverpool, The Real Thing
EVERYTHING - THE REAL THING STORY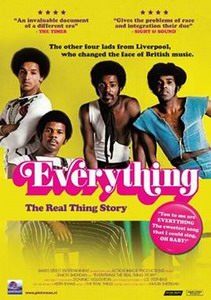 vanaf 29 oktober in de bioscoop
Everything - The Real Thing Story is een documentaire over hoe Groot-Brittannië in de jaren '70 werd verdeeld door raciale spanningen, terwijl tegelijkertijd de 'andere Fab Four' uit Liverpool, The Real Thing, de eerste 'zwarte' band ooit werd die een nummer 1-hit scoorde.
Door de Britse tabloids 'de zwarte Beatles' genoemd, vertellen de 'andere' vier jongens uit Liverpool hun ongelooflijke verhaal: van de gevaarlijke straten van Toxteth tot de spotlights van New York als de baanbrekende en miljoenenverkopende soul en funk band van Groot-Brittannië. Tegen de achtergrond van vooroordelen en politieke onrust in de jaren zeventig was The Real Thing de eerste volledig 'zwarte' Britse band die de nummer 1-positie bereikte in de Britse hitlijsten. Met het alom geliefde 'You To Me Are Everything' en andere hits als 'Can't Get By Without You', 'You'll Never Know What You're Missing' en 'Can You Feel the Force' zetten ze de dansvloer in vuur en vlam, maar hun meest trotse moment was het componeren van het opwindende 'Children of the Ghetto '- het allereerste protestlied dat de benarde situatie van zwarte immigranten in Groot-Brittannië behandelt. Het enorme succes van de groep wordt echter getemperd door racisme, drugsverslaving en zelfmoord; voor het eerst onthullen originele bandleden Eddy Amoo, Chris Amoo en Dave Smith de meedogenloos eerlijke waarheid.
De film zal haar Benelux-première beleven op het Film Festival Gent (13-24 oktober) en daarna vanaf 29 oktober te zien zijn in de Nederlandse bioscoop.
Regisseur: Simon Sheridan
Genre: Documentaire (muziek)
Lengte: 94 minuten
Met o.a.: Eddie Amoo, Chris Amoo, Dave Smith, Billy Ocean, Kim Wilde, Jeff Wayne, David Essex
Taal: Engels.
Ondertiteling: Nederlands
Beeld: 1.85:1 16:9.
Audio 2.0 stereo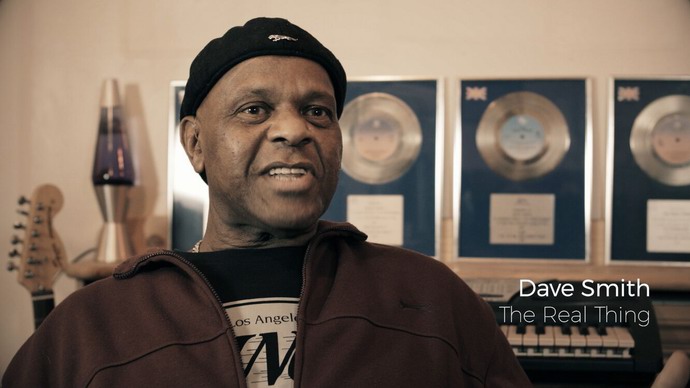 Recente artikelen
Filteren
Tags
Meer >
Archief
2020

2019

2018

2017

2016

2015

2014

2013

2012

2011

2010

2009

2008

2007

2006

2005

2004

2003

2002

2001
Meer >
Deel deze pagina