Fantastic Beasts: The Crimes of Grindelwald is vanaf 25 maart verkrijgbaar op DVD, Blu-ray en UHD
Terug in de Wizarding World van J.K. Rowling in
Fantastic Beasts: The Crimes of Grindelwald

vanaf 25 maart verkrijgbaar op DVD, Blu-ray en 4K HD Ultra
ook op 3D Blu-ray Disc
Vanaf 25 maart kan er thuis opnieuw van deze magische film genoten worden op DVD, Blu-ray 4K HD Blu-ray. De digitale extended edition is te huren via aanbieders Ziggo en KPN en is reeds verkrijgbaar via digitale verkooppunten zoals iTunes en Pathé Thuis.
Synopsis:
Nadat de duistere en levensgevaarlijke tovenaar Gellert Grindelwald is ontsnapt, roept Hogwarts-professor Albus Perkamentus opnieuw de hulp in van magie-zoöloog Newt Scamander. Grindelwalds plan om volbloedtovenaars te laten heersen over niet-magische wezens dreigt de complete tovenaarswereld in tweeën te splitsen en Newt lijkt de enige die Grindelwald kan stoppen. Hij heeft echter geen idee van de gevaren die hem nog te wachten staan…
De sterrencast van Fantastic Beasts: The Crimes of Grindelwald bestaat o.a. uit: Johnny Depp (Pirates of the Caribbean films), Eddie Redmayne (The Theory of Everything), Jude Law (The Talented Mr. Ripley), Katherine Waterston (Alien: Covenant), Dan Fogler (The Walking Dead), Alison Sudol (Transparent), Ezra Miller (The Perks of Being a Wallflower), Zoë Kravitz (Mad Max: Fury Road), Callum Turner (Green Room) en Claudia Kim (Avengers: Age of Ultron). Fantastic Beasts: The Crimes of Grindelwald is geregisseerd door David Yates, naar het screenplay van J.K. Rowling.
Technical specs DVD
Audio: Engels.
Ondertiteling: Nederlands, Frans, Engels SDH, Duits SDH, Italiaans SDH.
Speelduur: 128 min
Special features:
Unlocking Scene Secrets: Ministere des Affaires Magiques
Technical specs Blu-ray
Audio: Engels.
Ondertiteling: Nederlands, Frans, Engels SDH.
Speelduur: 133 min
Special features:
J.K. Rowling: A World Revealed
Wizards on Screen, Fans in Real Life
Distinctly Dumbledore
Unlocking Scene Secrets: The Return to Hogwarts
Unlocking Scene Secrets: Newt's Menagerie
Unlocking Scene Secrets: Credence, Nagini and the Circus Arcanus
Unlocking Scene Secrets: Paris and Place Cachée
Unlocking Scene Secrets: Ministere des Affaires Magiques
Unlocking Scene Secrets: Grindelwald's Escape and the Ring of Fire
Deleted Scenes
Technical specs 4K HD Ultra
Audio: Engels.
Ondertiteling: Nederlands, Frans, Engels SDH, Duits SDH, Italiaans SDH.
Speelduur: 133 min
Special features:
J.K. Rowling: A World Revealed
Wizards on Screen, Fans in Real Life
Distinctly Dumbledore
Unlocking Scene Secrets: The Return to Hogwarts
Unlocking Scene Secrets: Newt's Menagerie
Unlocking Scene Secrets: Credence, Nagini and the Circus Arcanus
Unlocking Scene Secrets: Paris and Place Cachée
Unlocking Scene Secrets: Ministere des Affaires Magiques
Unlocking Scene Secrets: Grindelwald's Escape and the Ring of Fire
Deleted Scenes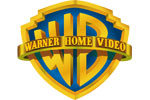 Recente artikelen
Filteren
Tags
Meer >
Archief
2019

2018

2017

2016

2015

2014

2013

2012

2011

2010

2009

2008

2007

2006

2005

2004

2003

2002

2001
Meer >
Deel deze pagina