Get Yeti for fun - de animatiefilm SMALLFOOT nu te koop op DVD en Blu-ray
Get Yeti for fun:
SMALLFOOT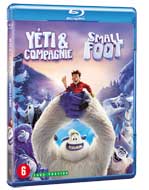 vanaf 20 februari op DVD en Blu-ray Disc
Smallfoot is een epische animatiefilm over vriendschap, moed en vreugdevolle nieuwe ontdekkingen. Vanaf 20 februari kun je thuis genieten van dit avontuur op DVD en Blu-ray Disc.
Smallfoot zet de Bigfoot-legende op zijn kop wanneer de slimme jonge Yeti Migo iets vindt waarvan hij niet wist dat het bestond: een mens! Het nieuws over deze 'smallfoot' zorgt voor oproer binnen de onwetende Yeti-gemeenschap; Wie of wat leeft er nog meer in de wijde wereld buiten hun eigen besneeuwde dorpje? Smallfoot is een meeslepend verhaal over vriendschap, moed en nieuwe ontdekkingen.
De originele Engelse versie is ingesproken door een sterrencast: Channing Tatum (21 Jump Street, Magic Mike, The Hateful Eight) als de yeti Migo en James Corden (Trolls, The Late Late Show with James Corden) als de smallfoot Percy. Maar ook andere grote namen zoals Zendaya, LeBron James, Danny DeVito en Gina Rodriguez.
De Nederlandse versie is ingesproken door o.a. presentator Jan Versteegh als Migo, presentator en acteur Levi van Kempen als Percy en Romy Monteiro als Meechee.
Technical specs DVD
Audio: Engels.
Ondertiteling: Nederlands, Frans, Engels SDH, Duits SDH.
Speelduur: 88 min
Extra:
Yeti or Not, Here They Come! Imagining Smallfoot.
Technical specs Blu-ray
Audio: Engels.
Ondertiteling: Nederlands, Frans, Deens, Noors, Zweeds, Fins, Engels SDH.
Speelduur: 92 min
Extra's:
Yeti Set Go Sing-Along – Sing-Along, fun facts and much more!
"Super Soozie" Mini Movie – Custom animation featuring the yeti toddler, Soozie
Migo in The Secret of the Yeti Stones – Featurette featuring Channing Tatum
Yeti or Not, Here They Come! Imagining Smallfoot – The making of Smallfoot
Nial Horran "Finally Free" Music Video
Cyn "Moment of Truth" Music Video
"Wonderful Life: In 28 Languages, Sung Around the World" Music Video
Theatrical promos
Kijkwijzer: 6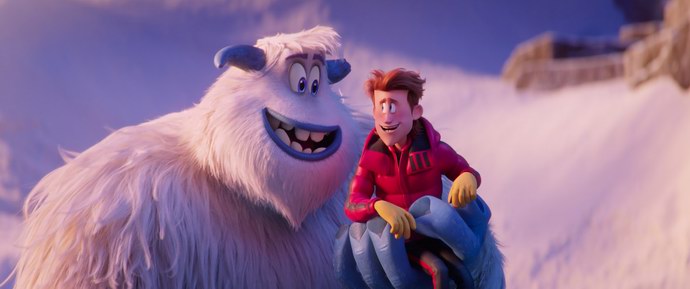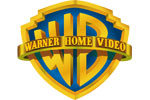 Recente artikelen
Filteren
Tags
Meer >
Archief
2019

2018

2017

2016

2015

2014

2013

2012

2011

2010

2009

2008

2007

2006

2005

2004

2003

2002

2001
Meer >
Deel deze pagina