Het 3e seizoen van de Zweedse serie THE RESTAURANT is vanaf 28 februari op DVD, nu op Lumiereseries.com
Het derde seizoen van de Zweedse serie
THE RESTAURANT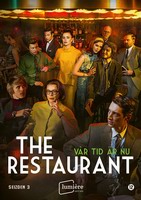 nu te zien op lumiereseries.com en vanaf 28 februari verkrijgbaar op DVD
Lumière brengt het derde seizoen van The Restaurant op 28 februari uit op DVD. Vanaf nu is deze meeslepende en veelbekroonde familiesage over liefde, conflicten en verraad reeds te zien op Lumierieseries.com.
De familie Löwander runt het toprestaurant Djurgårdskällaren in het centrum van Stockholm. In de serie The Restaurant volgen we de familieleden en hun personeel bij successen en nederlagen, liefdes en conflicten. Het eerste seizoen besloeg de periode van 1945 tot 1950 en de tweede reeks liep van 1955 tot 1962. Het derde seizoen speelt zich af van 1968 tot 1971, een periode van grote politieke en maatschappelijke veranderingen.
Stockholm, mei 1968. Nina staat op het punt haar nieuwe nachtclub te openen met de hulp van haar resolute dochter Christina, die zich door niets laat tegenhouden. Van Gustaf krijgen ze alle medewerking, maar Peter en zijn vrouw Ester, die de nachtclub Royal runnen, voelen zich bedreigd door de nieuwe competitie. Maggan zet zich in voor een politieke carrière, aangemoedigd door haar vriendin Britt Gahn. Maar haar carrière en vriendschap staan op het spel wanneer Maggans oude liefde Lily weer op het toneel verschijnt.
De
THE RESTAURANT
Cast: Hedda Stiernstedt, Charlie Gustafsson, Adam Lundgren, Mattias Nordkvist, Josefin Neldén, Julia Heveus, Oskar Laring
Regie: Harald Hamrell, Andrea Östlund, Anna Zackrisson
Technische specificaties
Zweden, 2019
Speelduur: 8 x 60 min
Taal: Zweeds
Ondertiteling: Nederlands
Beeldformaat: 16/9
Audio: Dolby Digital 5.1
Adviesprijs: DVD 24,99 euro, EST: 12,50 euro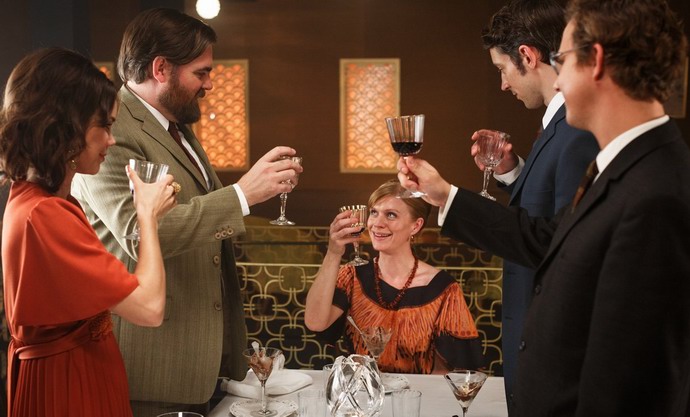 Recente artikelen
Filteren
Tags
Meer >
Archief
2020

2019

2018

2017

2016

2015

2014

2013

2012

2011

2010

2009

2008

2007

2006

2005

2004

2003

2002

2001
Meer >
Deel deze pagina