Maak je borst maar nat voor AQUAMAN - vanaf 17 april op DVD, Blu-ray en UHD
Maak je borst maar nat
AQUAMAN

vanaf 17 april op DVD, Blu-ray en 4K UHD
Jason Momoa maakt als half-mens, half-Atlantiër Arthur Curry, de reis van zijn leven, om te ontdekken of hij zijn lotsbestemming om koning te worden kan vervullen.
Synopsis:
Het Atlantische kind Orin, zoon van de koningin van Atlantis (Nicole Kidman), werd achterlaten als baby. Hij werd echter gered en opgevoed door een vriendelijke vuurtorenwachter. De vuurtorenwachter (Temuera Morrison) adopteerde de jongen als zijn eigen zoon en noemde hem Arthur Curry (Jason Momoa). Het kind van twee werelden bleek in staat om zowel in de diepten van de oceaan te overleven als op aarde. En zo groeide hij uit uit tot een held van beide werelden om uiteindelijk terug te keren naar Atlantis om hun koning te worden en bovendien een van de oprichters van de Justice League als Aquaman!
Regisseur James Wan komt met een avontuur vol actie, dat zich uitstrekt over de visueel adembenemende onderwaterwereld van de zeven zeeën. De hoofdrol wordt gespeeld door Jason Momoa (Justice League, Frontier, Game of Thrones) als Aquaman. Verder spelen mee; Amber Heard (Justice League), Oscar-genomineerde Willem Dafoe (Spider-Man 2), Patrick Wilson (The Conjuring-films, Watchmen), Dolph Lundgren (The Expendables-films), Yahya Abdul-Mateen II (The Get Down), Oscarwinnaar Nicole Kidman (The Hours, Lion), Ludi Lin (Power Rangers) en Temuera Morrison (Star Wars: Episode II - Attack of the Clones).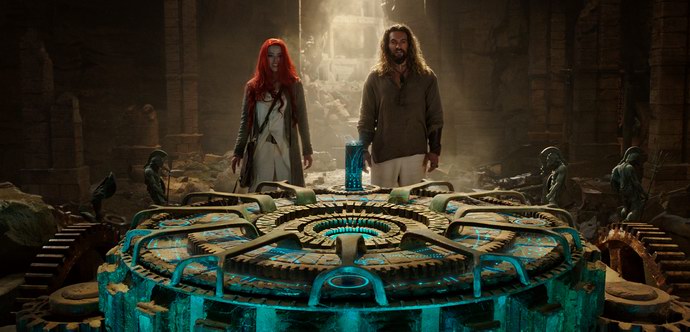 Technical specs DVD
Audio: Engels, Duits, Frans, Italiaans.
Ondertiteling: Nederlands, Frans, Engels SDH, Duits SDH, Italiaans SDH.
Speelduur: 137 min
Special feature:
Technical specs Blu-ray
Audio: Engels, Frans.
Ondertiteling: Nederlands, Frans, Engels SDH.
Speelduur: 143 min
Special features:
Becoming Aquaman
Going Deep Into the World of Aquaman
James Wan: World Builder
Dark Depths of Black Manta
The Heroines of Atlantis
Villainous Training
A Matchmade in Atlantis
Atlantis Warfare
Aqua Tech
Scene Study Breakdown: The Submarine
Scene Study Breakdown: Sicily Showdown
Scene Study Breakdown: The Trench
Kingdoms of the Seven Seas
Shazam Sneak Peek
Technical specs 4K HD Ultra
Audio: Engels, Frans, Duits.
Ondertiteling: Nederlands, Frans, Engels SDH, Duits SDH.
Speelduur: 143
Special features:
Becoming Aquaman
Going Deep Into the World of Aquaman
James Wan: World Builder
Dark Depths of Black Manta
The Heroines of Atlantis
Villainous Training
A Matchmade in Atlantis
Atlantis Warfare
Aqua Tech
Scene Study Breakdown: The Submarine
Scene Study Breakdown: Sicily Showdown
Scene Study Breakdown: The Trench
Kingdoms of the Seven Seas
Shazam Sneak Peek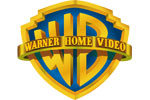 Recente artikelen
Filteren
Tags
Meer >
Archief
2019

2018

2017

2016

2015

2014

2013

2012

2011

2010

2009

2008

2007

2006

2005

2004

2003

2002

2001
Meer >
Deel deze pagina