Na 22 jaar heeft Terry Gilliam eindelijk zijn Don Quixote film: THE MAN WHO KILLED DON QUIXOTE
22 Years in the making...
THE MAN WHO KILLED DON QUIXOTE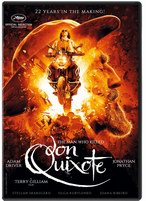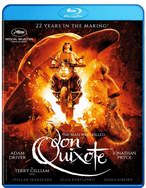 vanaf 29 januari verkrijgbaar op DVD en Blu-ray
In 2000 begon de legendarische regisseur Terry Gilliam (12 Monkeys, Brazil) zijn mythisch droomproject te verfilmen. De opnames vielen letterlijk in het water en het enige wat overbleef was de documentaire Lost in La Mancha, waarin te zien valt hoe alles in het honderd loopt. Nu, na 17 jaar pre-productie, is Terry Gilliam er eindelijk in geslaagd om The Man Who Killed Don Quixote te verwezenlijken. Hij kan daarvoor rekenen op een droomcast aangevoerd door Adam Driver (Star Wars: The Force Awakens, Paterson), Jonathan Pryce (Pirates of the Caribbean, The Brothers Grimm), Stellan Skarsgård (The Avengers, Good Will Hunting) en Olga Kurylenko (Quantum of Solace, Oblivion).
Synopsis:
Ooit was Toby (Adam Driver) een ambitieuze, idealistische student die in een Spaans dorpje zijn afstudeerproject "Don Quixote" regisseerde. Vandaag is hij een gevierde, maar verwaande filmmaker. Wanneer hij na vele jaren terugkeert naar Spanje, ontmoet hij de oude man die ooit de rol van Don Quixote speelde. Maar de man waant zich nog steeds Don Quixote en ziet in Toby zijn trouwe volgeling Sancho Panza. Het duo begint aan een bizarre tocht en langzaam wordt Toby meegezogen in een wereld van illusie waarin hij dromen en realiteit niet meer van elkaar kan onderscheiden
Regie: Terry Gilliam (12 Monkeys, Brazil)
Cast: Adam Driver, Jonathan Price, Olga Kurylenko, Stellan Skarsgård
Genre: Drama/Komedie
Taal: Engels
Ondertiteling: Nederlands, Frans
Audio: Dolby Digital 5.1 (DVD) / DTS-HD Master Audio 5.1 (BD)
Beeld: 2.35:1
Speelduur: 127 min (DVD) / 132 min (BD)
Kijkwijzer: 12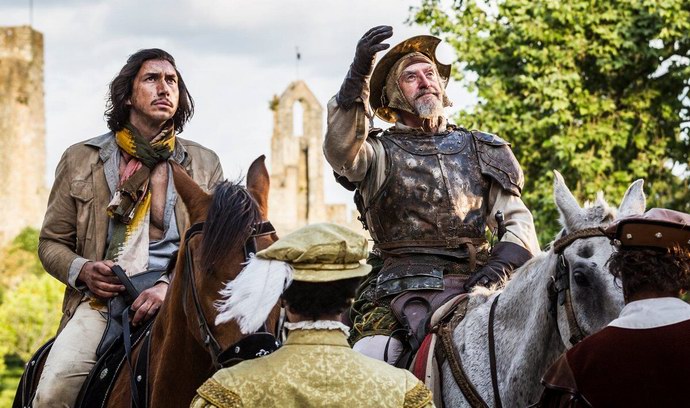 Releasedatum: 29 januari


Recente artikelen
Filteren
Tags
Meer >
Archief
2019

2018

2017

2016

2015

2014

2013

2012

2011

2010

2009

2008

2007

2006

2005

2004

2003

2002

2001
Meer >
Deel deze pagina