Paradiso Home releases op DVD in april

Paradiso Home Entertainment releases voor april
Verkrijgbaar vanaf 19 april

GAG (DVD)
Korte inhoud: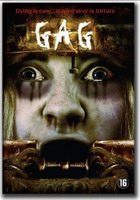 In de traditie van Saw... Twee inbrekers dringen een huis binnen, op zoek naar de kluis. Maar als ze het hevig toegetakelde lichaam van een man vinden blijkt dat ze het verkeerde doelwit hebben uitgekozen. Het huis is van een keiharde, sadistische seriemoordenaar die het tweetal gruwelijk zal straff en voor de inbraak in zijn woning.
CAST:
Brian Kolodziej (The Girl Next Door, Creep Van)
Gerald Emerick (Being John Malkovich, Pleasantville)
Scott W. Mckinlay (The Deep End of the Ocean, Creep Van)
Malcolm Brownson (Flubber, Amerikanskaya doch )
Amy Wehrell (Creep Van, Love, Sun Yat Sen)
REGIE: Scott W. Mckinlay (Creep Van)
GENRE: Horror
Technische specificaties DVD
GELUID: Engels Dolby Digital 5.1
ONDERTITELING: Nederlands
BEELD: Widescreen 16:9

Afghan Luke (DVD)
Korte inhoud: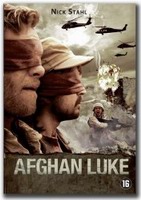 Luke Benning is een journalist die verslag doet van de oorlog in Afghanistan. Er zijn geruchten dat geallieerde sluipschutters hun slachtoffers verminken en Luke wil met dit verhaal zijn journalistieke slag slaan. Hij gaat onder valse voorwendselen 'embedded' met de verdachte militaire eenheid mee. Luke raakt steeds geobsedeerder door het verhaal dat hij wil vertellen, zeker als blijkt zijn grote concurrent ook achter het verhaal aan zit. Naarmate het geweld toeneemt begint Luke zich af te vragen of hij echt naar het oorlogsgebied is gekomen om verslag van oorlogsmisdaden te doen, of dat hij alleen bezig is om een schokkend verhaal te brengen waarmee hij carrière kan maken als journalist.
CAST:
Nick Stahl (Sin City, The Thin Red Line, In the Bedroom)
Stephen Lobo (Father & Sons, Bollywood Beckons)
Ali Liebert (Apollo 18, Wolf Canyon, Voodoo)
Colin Cunningham (The 6th Day, Elektra, Centigrade)
Ron Lea (The Recruit, A Home at the End of the World)
REGIE: Mike Clattenburg (Trailer Park Boys)
GENRE: Drama, Oorlog
Technische gegevens
Geluid: Dolby Digital 5.1 Engels
Ondertiteling: Nederlands
Beeld: Widescreen 16:9
Dirty Little Trick (DVD)
Korte inhoud: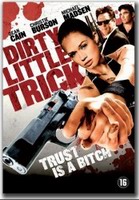 Michael, een wat naïeve vrijgezel, pikt onderweg Sarah op, een beeldschone, sexy liftster. Sarah zegt op de vlucht te zijn voor haar vriendje, die haar mishandelt. Michael biedt haar onderdak aan voor de nacht en ze verleidt hem tot een nacht vol wilde seks. Te laat beseft Michael dat Sarah een kille, berekenende moordenaar is, die nergens voor terugdeinst om haar doel -een van de maffi a gestolen fortuin- te bereiken. Voor hij het weet heeft hij het aan de stok met de politie en een bende keiharde misdadigers en raakt hij steeds verder betrokken in haar verleidelijke spel van seks, geld en moord.
CAST:
Christie Burson (Of the Same Skin, iCrime, Beyond the Mat)
Dean Cain (Lois & Clark, Bed and Breakfast, Out of Time)
Michael Madsen (Reservoir Dogs, Kill Bill, Donnie Brasco)
Jessica Duffy (The Inner Room, Ink, Spotless)
Laurie Love (Blood Moon Rising, Crushed Velvet)
REGIE: Brian Skiba (Slaughter Creek, Blood Moon Rising)
GENRE: Crime, Thriller
Technische specificaties:
GELUID: Engels Dolby Digital 5.1
ONDERTITELING: Nederlands
BEELD: Widescreen 16:9

The Prodigy (DVD)
Korte inhoud:

De sadistische moordenaar met de bijnaam "Rains" is de schrik van de onderwereld. Deze hitman werkt meedogenloos, efficiënt, emotieloos en onzichtbaar. In Truman Fisher ziet Rains zijn ideale opvolger, echter Truman wil uit de misdaad en wil niks met hem te maken hebben. Als Rains de mensen om Truman heen op steeds weer bloedige wijze afslacht dwingt hij hem om tot het uiterste te gaan. Waarom is Truman in de ogen van Rains de ideale opvolger en waarom kiest Rains voor deze werkwijze om Truman te overtuigen? Als ook Truman's vriendin Nicki moet vrezen voor haar leven kan Truman niet anders meer. Hij gaat op zoek naar zijn mysterieuze vijand voor een confrontatie...
CAST:
Holt Boggs (The Hit List, Bloodrayne, Unbreaking Up)
Glen Vorhis (Sinners and Saints, Hunger)
Matt Beckham (Sinners and Saints, King of the Mountain)
Diana Lee Inosanto (Wild Wild West, Blade)
Mirelly Taylor (EvenHand, Kiss Me Again, Marrakech)
REGIE: William Kaufman (Sinners and Saints, The Hit List)
GENRE: Crime, Thriller, Drama
Technische specificaties
GELUID: Engels Dolby Digital 5.1
ONDERTITELING: Nederlands
BEELD: Widescreen 16:9
Bad Trip (DVD)
Korte inhoud: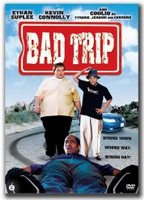 In een wilde reis van Mardi Gras naar Washington komen Josh en Sam met hun auto nogal hard in aanraking met de ontsnapte gevangene "Coolio". Hierna volgt de ene absurde situatie na de andere. Ze worden aangezien voor drugskoeriers en ontmoeten allerlei rare types.
CAST:
Ethan Suplee (The Butterfly Effect, American History X, Blow)
Kevin Connolly (John Q., The Notebook, Unhappily Ever After)
Coolio (Bad Teacher, Get Over It, Space jam)
Kristin Minter (Dead in Love, Cool as Ice, Home Alone)
M.C. Gainey (Tangled, Sideways, Beerfest, Terminator 3)
REGIE: Erik Fleming, Chris Palzis (As Good as it Gets, Jerry Maguire)
GENRE: Komedie
Technische specificaties
GELUID: Engels Dolby Digital 5.1
ONDERTITELING: Nederlands
BEELD: Widescreen 16:9

Recente artikelen
Filteren
Tags
Meer >
Archief
2019

2018

2017

2016

2015

2014

2013

2012

2011

2010

2009

2008

2007

2006

2005

2004

2003

2002

2001
Meer >
Deel deze pagina