'Pay it Forward' en 'Red Planet' op DVD
Te huur vanaf 14 augustus 2001 / te koop vanaf 22 augustus 2001
RED PLANET
"Houston, we have big trouble"
Val Kilmer, Carrie-Anne Moss en Tom Sizemore worden uitgezonden naar Mars om te onderzoeken of er leven mogelijk is op deze mysterieuze Rode Planeet.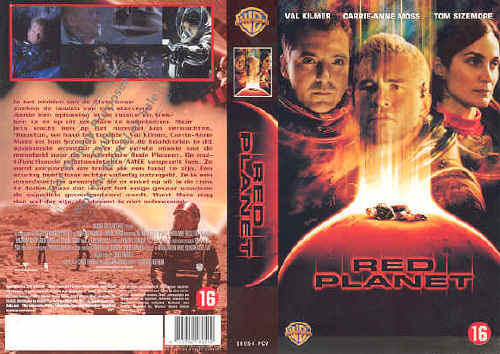 Als hun multifunctionele
robotassistente AMEE verandert in een moordmachine, is dit slechts het begin van hun problemen want Mars blijkt niet zo onbewoond te zijn als gedacht!!!!
Deze loeispannende Science Fiction blockbuster zal uitgebreid geadverteerd en besproken worden in alle toonaangevende videomagazines.
Te huur vanaf 14 augustus 2001 / te koop vanaf 22 augustus 2001
PAY IT FORWARD
Kevin Spacey -Helen Hunt -Haley Joel Osment
Stel je voor: je verleent een grote gunst aan een medemens in problemen, zonder dat hij of zij daar iets voor terug hoeft te doen.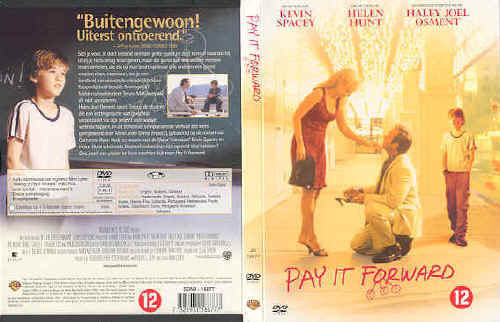 Het enige wat je vraagt is dat degene die je hebt geholpen op zijn beurt drie andere mensen helpt en zoverder enzovoort. Zo ontstaat er een positieve kettingreactie van vriendelijkheid en wordt de wereld een heel stuk beter.
Dit is het ingrediënt voor Pay It Forward, waarin Spacey, Hunt en Osment werkelijk de sterren van de hemel spelen.
Ons advies: doe jezelf een plezier- kijk naar Pay It Forward.
Specifiaties:
1.85:1 Anamorf

Dolby Digital 5.1 (Engels / Spaans / Italiaans)

Onderteling: NL, EN, SPA, En Vele andere
Extra's:
Audio commentaar van regisseur Mimi Leder

Making off (HBO first look special)

Trailer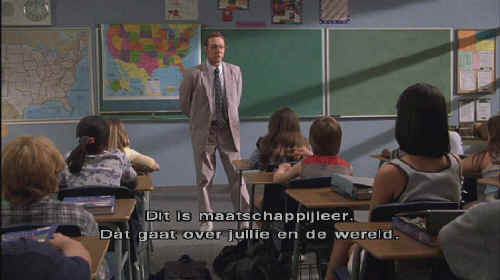 Deel deze pagina
Lees meer

Recente artikelen
Filteren
Tags
Meer >
Archief
2019

2018

2017

2016

2015

2014

2013

2012

2011

2010

2009

2008

2007

2006

2005

2004

2003

2002

2001
Meer >
Deel deze pagina