Prijsvraag: win een prijzenpakket van Rambo: Last Blood
Prachtig prijzenpakket te winnen van

Op 19 september gaat de nieuwe Rambo-film met Sylvester Stallone in première in de Nederlandse bioscopen. AllesOverFilm mag een mooi prijzenpakket weggeven met 2 bioscoopkaartjes, een sporttas en een tanktop (maat L) van Rambo: Last Blood. Het mooie is dat we 4 prijzenpakketten hebben, dus volop kans om er een te winnen! Wil je kans maken? Dan hoef je op de actiepagina alleen maar het antwoord te geven op een eenvoudige vraag.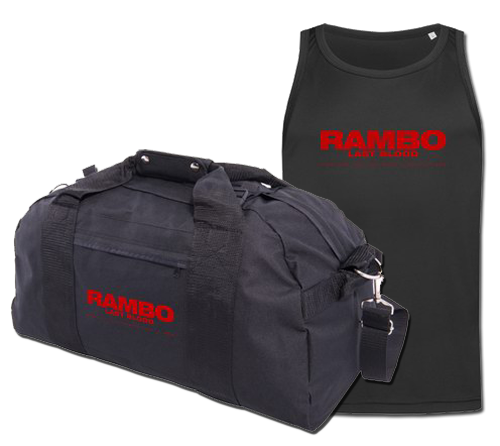 Sylvester Stallone (Rocky, The Expendables) is terug! Deze heftige actiefilm is geregisseerd door Narcos' regisseur Adrian Grunberg en geproduceerd door de makers van o.a. Expendables, Creed en The Hitman's Bodyguard. Van 1982 naar 2019. Van soldaat naar legende. Sylvester Stallone knalde in 1983 al van het doek in Rambo: First Blood. Nu, 37 jaar later, is de legendarische John Rambo helemaal terug. In RAMBO: LAST BLOOD grijpt hij nog eenmaal naar zijn wapens in een strijd van leven op dood.


Dutch FilmWorks brengt RAMBO: LAST BLOOD op 19 september uit in de Nederlandse bioscopen.

De actie loopt tot en met 23 september
De winnaars krijgen automatisch bericht. Over de uitslag kan niet worden gecorrespondeerd.
Crewleden van AllesOverFilm zijn van deelname uitgesloten.
Om kans te maken op dit prijzenpakket moet je op de actiepagina het juiste antwoord geven op een eenvoudige vraag.

Recente artikelen
Filteren
Tags
Meer >
Archief
2019

2018

2017

2016

2015

2014

2013

2012

2011

2010

2009

2008

2007

2006

2005

2004

2003

2002

2001
Meer >
Deel deze pagina