THE PREDATOR is sterker, slimmer en dodelijker dan ooit - binnenkort verkrijgbaar
Sterker, slimmer en dodelijker dan ooit
THE PREDATOR

vanaf 28 januari te huur via VOD en vanaf 30 januari verkrijgbaar op DVD, Blu-ray & UHD
Ook de Predator-box met alle vier de delen is vanaf 30 januari verkrijgbaar op DVD en Blu-ray
Ruim 30 jaar na de allereerste Predator-film verschijnt het vierde deel in de bekende scifi-reeks: The Predator. Naast spectaculaire en bloederige actiescènes bevat de film een flinke portie humor en verwijzingen naar eerdere delen. Zo komt onder andere Arnold Schwarzenegger's iconische oneliner uit 1987: "Get to the choppa" voorbij. Ook de aliens zijn dit keer krachtiger dan ooit tevoren en schuwen geen bloederig gevecht. Worden ze dan eindelijk verslagen?
Synopsis
The Hunt Has Evolvedin het volgende, explosieve hoofdstuk van de Predator-serie van regisseur Shane Black. De gevaarlijkste jagers van het universum zijn sterker, slimmer en dodelijker dan ooit tevoren. Als zij naar de aarde terugkeren, ligt de laatste hoop van de mensheid in de handen van een samengeraapt gezelschap ex-soldaten en een evolutiebioloog die het samen moeten opnemen tegen deze oppermachtige vijand.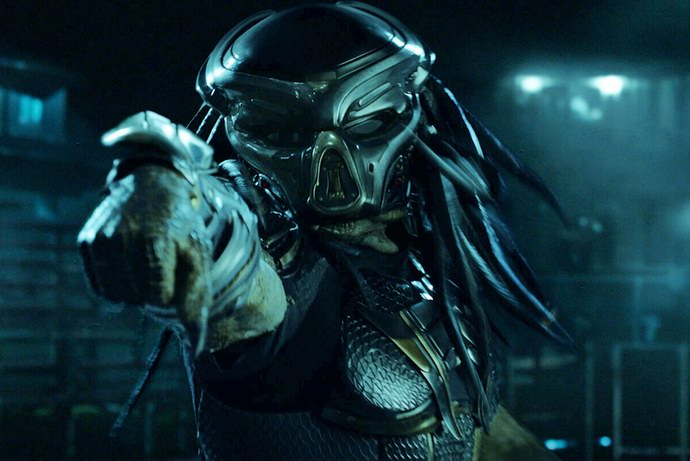 Cast
Waar Shane Black (Lethal Weapon) in 1987 met Arnold Schwarzenegger in de eerste Predator-film speelde, zit hij nu in de regisseursstoel. Hij castte Boyd Holbrook (Logan, Narcos) voor de hoofdrol van Quinn McKenna en de getalenteerde Jacob Tremblay (Room) voor de rol van Quinn's zoon. Laatstgenoemde heeft ondanks zijn jonge leeftijd van twaalf jaar oud al 20 awards op zijn naam staan. Andere belangrijke rollen worden vertolkt door Trevante Rhodes (Moonlight), Olivia Munn (X-Men: Apocalypse, The Newsroom) en Sterling K. Brown (This is Us, Black Panther).
PRODUCTINFORMATIE
Regie: Shane Black
Cast: Boyd Holbrook , Jacob Tremblay, Trevante Rhodes, Olivia Munn en Sterling K. Brown
Genre: Science Fiction
Leeftijd: 16
Technische specificaties DVD:
Lengte: 103 minuten
Audio: Engels Dolby Digital 5.1
Aspect ratio: 16:9 (2.39:1)
Ondertiteling: Nederlands, Frans, Engels
Extra's
Verwijderde scènes
A Touch of Black
Predator Evolution
The Takedown Team
Predator Catch-Up
Galerij
Technische specificaties (4K HD) Blu-ray:
Lengte: 107 minuten
Audio: Engels DTS-HD-MA 7.1, Frans DTS 5.1
Aspect ratio: 16:9 (2.39:1)
Ondertiteling: Nederlands, Frans, Engels
Extra's
Verwijderde scènes
A Touch of Black
Predator Evolution
The Takedown Team
Predator Catch-Up
Galerij
Bioscooptrailers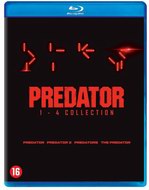 The Predator 1-4 Blu-ray Box, verkrijgbaar vanaf 30 januari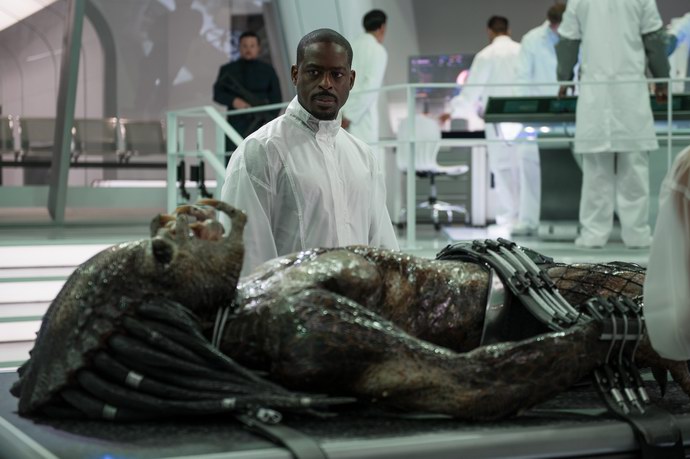 Releasedatum: 30 januari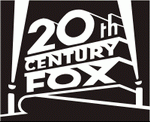 Recente artikelen
Filteren
Tags
Meer >
Archief
2019

2018

2017

2016

2015

2014

2013

2012

2011

2010

2009

2008

2007

2006

2005

2004

2003

2002

2001
Meer >
Deel deze pagina