Twee releases via Homescreen op 14 januari: La Meraviglie plus The Tribe op AWC
Twee releases op DVD van Homescreen:
LE MERAVIGLIE - Alice Rohrwacher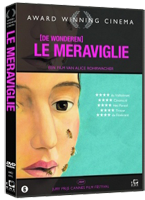 Op het platteland van Umbrië leeft een imkerfamilie geheel volgens eigen regels een geïsoleerd bestaan totdat een televisieploeg neerstrijkt op het platteland. Ze zijn voor hun realityshow op zoek naar een authentieke familie. Voor de oudste van de zussen, de rusteloze Gelsomina, gaat plots een heel nieuwe wonderlijke wereld open.
Cast:
Alba Rohrwacher
Sam Louwyck
Monica Bellucci
André Hennicke
Margarete Tiesel
Regie: Alice Rohrwacher
Genres: Italiaanse Cinema, Drama
Lengte: 111 min.
Land: Italië, Zwitserland, Duitsland 2014
Releasedatum: 14 januari
THE TRIBE - Myroslav Slaboshpytskiy
Wanneer de dove Sergey terecht komt in een internaat voor dove jongeren, moet hij als nieuwkomer zijn plek zien te vinden in het criminele netwerk van de school: de Tribe. Het genootschap houdt zich bezig met prostitutie, afpersing en diefstal. Door mee te doen aan de overvallen, klimt Sergey steeds hoger op in de hiërarchie. Dan ontmoet hij Anna, een courtisane van een van de leiders, en breekt hij zonder het zelf te weten alle ongeschreven regels van de Tribe.
Cast:
Grigoriy Fesenko
Alexander Dsiadevich
Rosa Babiy
Yana Novikova
Regie: Myroslav Slaboshpytskiy
Genre: Drama
Lengte: 130 min.
Land: Oekraïne 2014
Releasedatum: 14 januari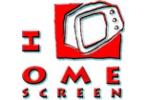 Recente artikelen
Filteren
Tags
Meer >
Archief
2019

2018

2017

2016

2015

2014

2013

2012

2011

2010

2009

2008

2007

2006

2005

2004

2003

2002

2001
Meer >
Deel deze pagina