Veel bioscoopreleases uitgesteld vanwege COVID-19 pandemie
Veel bioscoopreleases uitgesteld
Vanwege het coronavirus zijn alle bioscopen in Nederland (verplicht) gesloten. De filmmaatschappijen moeten dan ook noodgedwongen hun nieuwe releases uitstellen. Van een aantal films is een nieuwe datum nog niet bekend. Maar men probeert al nieuwe data te prikken voor een aantal films, maar het blijft de vraag of de bioscopen tegen die tijd al weer open zijn.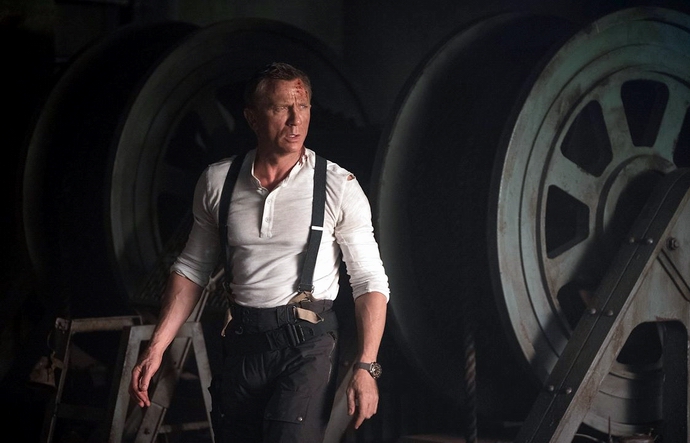 De nieuwe James Bond-film NO TIME TO DIE werd al in een vroeg stadium uitgesteld. Begin maart was al bekend dat de release wordt verplaatst van 10 april naar 25 november. THE SECRET GARDEN (15 april) gaat naar augustus en de documentaire PRISON FOR PROFIT is verplaatst van 26 maart naar 11 juni. De film ESCAPE FROM PRETORIA, met Daniel Radcliffe, is verschoven van 19 maart naar 14 mei. MISBEHAVIOUR (23 april) gaat nu op 27 augustus in première.
Onbekend zijn de nieuwe releasedata van onder meer PROMISING YOUNG WOMAN (16 april), THE PERSONAL HISTORY OF DAVID COPPERFIELD (7 mei), A MILLION LITTLE PIECES (26 maart), THE SINGING CLUB (26 maart), THE TURNING (16 april), LOVE SARAH, LES PLUS BELLES ANNÉES D'UNE VIE (in combinatie met de re-release van de gerestaureerde versie van UN HOMME ET UNE FEMME) (9 april).
Ook andere releases die voor 16 april gepland staan, zoals ANNE FRANK: PARALLEL STORIES, ONLY en HONEY BOY, zullen hoogstwaarschijnlijk nog worden verschoven. Een paar films die reeds vorige week op 12 maart in première waren gegaan worden alsnog teruggetrokken en krijgen later (opnieuw) een release. Dit geldt onder meer voor MY SPY en TRUE HISTORY OF THE KELLY GANG. Een nieuwe datum is ook hier nog niet bekend.
Als er nieuwe data bekend zijn zullen we dat zo veel mogelijk met jullie communiceren.

Recente artikelen
Filteren
Tags
Meer >
Archief
2021

2020

2019

2018

2017

2016

2015

2014

2013

2012

2011

2010

2009

2008

2007

2006

2005

2004

2003

2002

2001
Meer >
Deel deze pagina