Warner Music: releases in februari 2006
Warner Music: releases in februari 2006

James Blunt: Chasing Time- The Bedlam Sessions
2005 was het jaar van de wereldwijde doorbraak van singer/songwriter James Blunt. In Nederland werden er van zijn debuutalbum "Back To Bedlam" al bijna 70.000 stuks verkocht. "Chasing Time - The Bedlam Sessions" bevat een CD met 12 live tracks opgenomen in Ierland, waaronder prachtige uitvoeringen van zijn grote hits "You\'re Beautiful" en "Goodbye My Lover". De DVD bevat een BBC special met 11 live tracks en een uitgebreid interview. Als bonus materiaal zijn er 5 videoclips met "Making Of\'s" toegevoegd. Deze nieuwe CD/DVD zal met een uitgebreide TV campagne worden ondersteund.
Op 30 januari zal James Blunt een uitverkocht concert geven in de HMH te Amsterdam.
Release: 10 februari 2006
---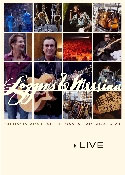 Loggins and Messina: Live:Sittin In Again At The Santa Barbara
Bijna 30 jaar nadat het succesvolle duo Kenny Loggins en Jim Messina uit elkaar was gegaan besloten ze in 2005 weer te gaan touren. Deze DVD bevat een concert opgenomen in Santa Barbara Bowl met als bonus 6 tracks van een TV optreden in 1973. Meer dan 2 uur aan classics waaronder "Danny\'s Song", "Your Mama Don\'t Dance", "Thinking Of You" en "Vahevala".
Release: 10 februari 2006
---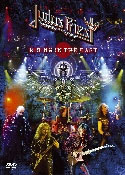 Judas Priest: Rising In The East
Na 12 jaar kwam de originele line-up van Judas Priest - bestaande uit zanger Rob Halford, gitaristen Glenn Tipton en K.K. Downing, bassist Ian Hill en drummer Scott Travis - weer bij elkaar voor een wereldwijde tour. De DVD "Rising In The East" is opgenomen in mei 2005 in Tokyo\'s fameuze Budokan. Een weergaloos concert van Judas Priest met metal klassiekers als "Electric Eye", Breaking The Law", "Living After Midnight" en "You\'ve Got Another Thing Coming".
Release: 10 februari 2006
---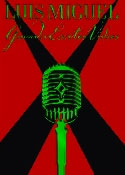 Luis Miguel: Grandes Exitos Videos

Dubbel DVD met clips van de grootste hits van zanger Luis Miguel, verpakt in een luxe digipack.
Release: 17 februari 2006


---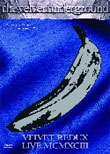 Velvet Underground: The Velvet Redux Live MCMXCIII

De eerste officiële DVD van de Amerikaanse rockband Velvet Underground. Opgenomen in Parijs tijdens hun reunietour in 1993. Een indrukwekkend concert met Velvet klassiekers als "Femme Fatale", "Pale Blue Eyes" en "Heroin" maar ook obscure songs als "Hey Mr. Rain" en "I\'m Sticking With You".
Release: 17 februari 2006
Deel deze pagina
Lees meer

Recente artikelen
Filteren
Tags
Meer >
Archief
2019

2018

2017

2016

2015

2014

2013

2012

2011

2010

2009

2008

2007

2006

2005

2004

2003

2002

2001
Meer >
Deel deze pagina