Warner: The Matrix trilogie op HD DVD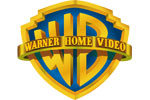 The Matrix Trilogy vanaf 10 oktober op High Definition DVD
Op dit formaat komt de reeks het beste tot zijn recht

Warner Home Video brengt The Matrix Trilogy (The Matrix, The Matrix Reloaded en The Matrix Revolutions) op 10 oktober uit op HD DVD. Op dit formaat komen de vooruitstrevende filmtechnieken, het futuristische geluid en de vele special effects het beste tot hun recht. De meesterwerken van de Wachowski broers staan bol van baanbrekend visueel spektakel en op HD DVD biedt het de kijker een science fiction beleving die de normale DVD niet biedt.
High Definition films brengen spectaculair beeld en kristalhelder geluid en zorgen op die wijze voor de beste filmbeleving in de huiskamer van dit moment. Om te kunnen genieten van High Definition dient de kijker behalve een HD-TV, ook te beschikken over een speler die de HD DVD's kan lezen. De Xbox 360 is met een los verkrijgbare HD DVD-drive in staat om alle HD DVD-films af te spelen.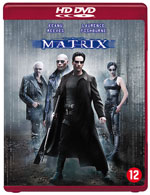 Kenmerken van The Matrix Trilogy op HD DVD:
1. Alle drie de films bevatten de In-Movie Experience (IME), om nog dieper het Matrix-verhaal in te duiken
2. 25 uur aan extra materiaal met o.a:
• Commentaren van filosofen en critici bij de gehele trilogie
• Exclusief: twee gloednieuwe audio commentaren bij The Matrix: Componist Don Davis met een Music-only track en Acteurs & Crew
• Behind The Matrix en Behind the Story
• Muziekvideo's
• Bioscooptrailers en TV-spots
3. In de top 10 van beste Sci-Fi films
4. De drie delen zijn ook als losse films verkrijgbaar

Deel deze pagina
Lees meer

Recente artikelen
Filteren
Tags
Meer >
Archief
2019

2018

2017

2016

2015

2014

2013

2012

2011

2010

2009

2008

2007

2006

2005

2004

2003

2002

2001
Meer >
Deel deze pagina