Duizelingwekkend spektakel in de ruimte in AD ASTRA - 22 januari op DVD, BD en UHD
Duizelingwekkend spektakel in de ruimte
AD ASTRA

Ad Astra is vanaf 13 januari beschikbaar als download, vanaf 20 januari te huur via VOD
vanaf 22 januari verkrijgbaar op 4K UHD, Blu-ray & DVD
Met Ad Astra verlegt regisseur James Gray (The Yards, Two Lovers, The Immigrant) opnieuw zijn grenzen. De epische science fiction thriller zit boordevol indrukwekkende scènes met telkens een emotionele ondertoon. Als astronaut Roy McBride beleeft Brad Pitt de trip van zijn leven, die het uiterste vergt van zijn stalen zenuwen. De sterke cast, de spectaculaire setting en de juiste dosis spanning zorgen ervoor dat je je tijdens het kijken geen moment verveelt. Zet je schrap voor een indrukwekkende trip door ons zonnestelsel!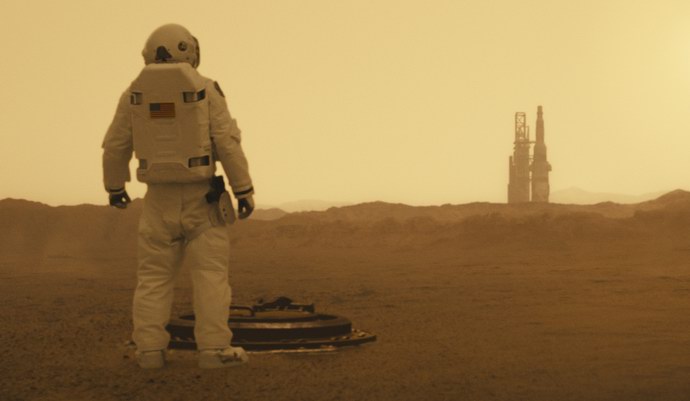 Synopsis
Brad Pitt levert een indrukwekkende prestatie in deze fascinerende sciencefiction thriller die je brengt naar de verste uithoeken van het heelal. Als de aarde getroffen wordt door een mysterieuze, de mensheid bedreigende stroomstoot, begint astronaut Roy McBride (Pitt) aan een gevaarlijke missie door een meedogenloos zonnestelsel. Daarbij probeert hij de waarheid te achterhalen over de tot mislukken gedoemde missie van zijn vermiste vader (Tommy Lee Jones) die nu, 30 jaar later, het hele universum bedreigt.
Cast
James Gray brengt in Ad Astra een schitterende cast samen. Golden Globe©-winnaar Brad Pitt (Once upon a time…in Hollywood, Moneyball) neemt het voortouw en kruipt in de rol van astronaut Roy McBride. Met deze rol bewijst hij nogmaals dat hij een van de meest getalenteerde acteurs van zijn generatie is en speelt hij de sterren van de hemel! Academy Award- en Golden Globe winnaar Tommy Lee Jones (Lincoln, The Fugitive, No Country for Old Men) neemt in Ad Astra de rol van zijn (afwezige) vader op zich. De twee steracteurs worden verder ondersteund door een all-star cast met onder andere Ruth Negga (World War Z, Loving), Liv Tyler (Lord of the Rings: The Return of The King, Strangers) en Donald Sutherland (Hunger Games: Catching Fire, Pride & Prejudice).
PRODUCTINFORMATIE
Regie: James Gray
Cast: Brad Pitt, Tommy Lee Jones, Donald Sutherland, Ruth Negga, Liv Tyler
Genre: Science Fiction, Aktie
Leeftijd: 12
Technische specificaties DVD:
Lengte: 118 Min
Audio: Engels, Frans Dolby Digital 5.1
Aspect ratio: 16:9 (2.39:1)
Ondertiteling: Nederlands, Frans, e.a.
Technische specificaties Blu-ray & UHD:
Lengte: 123 min
Audio: Engels, Frans DTS-HD Master Audio 5.1.
Aspect ratio: 16:9 (2.39:1)
Ondertiteling: Nederlands, Frans e.a.
Extra's
Verwijderde scènes
To the Stars
A Man Named Roy
The Crew of the Cepheus
The Art of Ad Astra
Reach for the stars
Audiocommentaar van James Gray
Trailers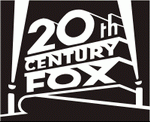 Recente artikelen
Filteren
Tags
Meer >
Archief
2020

2019

2018

2017

2016

2015

2014

2013

2012

2011

2010

2009

2008

2007

2006

2005

2004

2003

2002

2001
Meer >
Deel deze pagina