Michael Winterbottom's Trishna is vanaf 22 oktober verkrijgbaar
A-FILM presenteert:

TRISHNA
release op 22 oktober op DVD, Blu-ray Disc en Video on Demand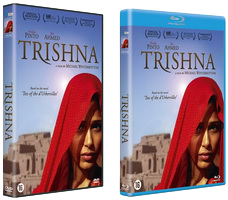 Trishna is gebaseerd op het klassieke boek Tess of the d'Urbervilles van Thomas Hardy. De eigenzinnige regisseur Michael Winterbottom verplaatste het verhaal naar het hedendaagse Rajashtan in India.
Trishna (Freida Pinto) ontmoet de welgestelde Britse Jay Singh (Riz Ahmed) die naar India is gekomen om in het hotelbedrijf van zijn vader te werken. Na een ongeluk gaat Trishna voor Jay werken. De twee worden verliefd. Ondanks hun gevoelens voor elkaar ontkomen ze niet aan de druk die voort komt uit een veranderende samenleving, waarin industrialisatie en verstedelijking de verschillen tussen de dorpsgemeenschap en de moderne stad benadrukken. Trishna's lot is dat ze verscheurd wordt tussen de tradities van het familieleven en de dromen en ambities die haar opleiding haar hebben gegeven.
Regisseur: Michael Winterbottom
Cast: Freida Pinto, Freida Pinto
Genre: Drama
Duur: 109 minuten
Technische specificaties DVD:
Beeld: Anamorphic 16:9 (2.35:1)
Taal/geluid: Engels Dolby Digital 5.1
Ondertiteling: Nederlands
Extra's: Trailer

Technische specificaties BD:
Beeld: 1080p-HD 16:9 (2.35:1)
Taal/geluid: Engels DTS-HD Master Audio 5.1
Ondertiteling: Nederlands
Extra's: Trailer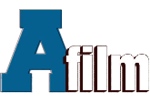 Recente artikelen
Filteren
Tags
Meer >
Archief
2020

2019

2018

2017

2016

2015

2014

2013

2012

2011

2010

2009

2008

2007

2006

2005

2004

2003

2002

2001
Meer >
Deel deze pagina