NCIS: Los Angeles - Het eerste seizoen is vanaf 27 april verkrijgbaar als 6 DVD-box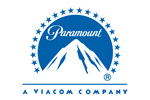 Beleef alle zinderende afleveringen van de ijzersterke hitserie
NCIS: LOS ANGELES - THE FIRST SEASON
Sensationele misdaadserie, vanaf 27 april op 6 DVD box>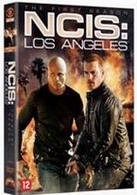 Paramount Home Entertainment brengt op 27 april de succesvolle TV serie NCIS: LOS ANGELES – THE FIRST SEASON uit op DVD. De spin-off van de originele NCIS is een actiespektakel, boordevol spannende undercover acties in een spectaculaire setting: Los Angeles. In 2009 brak NCIS: Los Angeles alle kijkcijferrecords in Amerika. De serie werd daar, na de originele NCIS, de best scorende serie met gemiddeld vijftien miljoen kijkers. Begin vorig jaar werd de serie op TV zender Veronica ook in één klap de best bekeken serie, met een gemiddelde van 500.000 kijkers. Bekijk nu alle 24 afleveringen van deze hitserie zonder onderbrekingen, waar en wanneer je maar wil.
De 6-disc DVD box bevat naast alle afleveringen van het eerste seizoen nog niet eerder vertoonde bonusmaterialen, zoals interviews met cast en crew, een featurette over het ontstaan van de show, een kijkje achter de schermen bij het Ops Center, een set tour met de productie designer, CBS promotiefilmpjes en de 2 NCIS Seizoen 6 afleveringen Legend – deel 1 en deel 2.
Korte inhoud:
In NCIS: LOS ANGELES volgt de kijker de risicovolle wereld van de "Office of Special Projects" (OSP), een divisie van NCIS die verantwoordelijk is voor de arrestatie van gevaarlijke en ongrijpbare criminelen die een gevaar vormen voor de nationale veiligheid. Chris O'Donnell en LL COOL J vertolken de rollen van Special Agents "G" Callen en Sam Hanna, twee hechte partners die samen iedere klus klaren. Callen is een kameleon die zich kan transformeren tot wat hij maar wil om tot de gevaarlijke onderwereld te kunnen infiltreren en surveillance expert Hanna gebruikt de meest vooraanstaande bewakingsapparatuur om voor zijn collega's in het veld te zorgen en hen van cruciale informatie te voorzien. Samen geven ze leiding aan een elite team agenten die undercover gaan en hun levens op het spel zetten om hun doelwit uit te schakelen.
De cast van NCIS: LOS ANGELES bestaat verder uit Linda Hunt, Peter Cambor, Daniela Ruah, Adam Jamal Craig en Barrett Foa. NCIS: LOS ANGELES – THE FIRST SEASON bevat alle 24 adembenemende afleveringen van het eerste seizoen, alsmede deel 1 en 2 van de crossover aflevering "Legend" van "NCIS," waarin het Los Angeles team wordt geïntroduceerd en bijzondere extra's zoals behind-the-scenes materiaal.
De 6-disc set is als volgt opgebouwd:
Disc 1:
Identity (includes commentary by Shane Brennan)
The Only Easy Day
Special Features:

Legend (Part 1)
Legend (Part 2)
Disc 2:
Predator
Search and Destroy
Killshot
Keepin' It Real
Disc 3:
Pushback
Ambush
Random On Purpose
Brimstone
Breach
Disc 4:
Past Lives
Missing
LD50
The Bank Job
Chinatown
Disc 5:
Full Throttle
Blood Brothers
Hand To Hand
Fame
Found
Disc 6:
Hunted
Burned
Callen, G
Bonusmaterialen:

Inspired Television: NCIS: LA—Featurette over hoe en waarom de nieuwe hitserie is ontwikkeld
The L.A. Team: Meet the Cast and Crew—De cast en crew praten over de nieuwe serie
Inside the Inner Sanctum: The Set Tour — Productie designer Thomas Fichter neemt kijkers mee op een tour langs de nieuwe sets sets
Do You Have a Visual? Inside the OPS Center— Featurette over het Ops Center van show en wat er allemaal komt kijken bij het maken van de unieke visuals

Releasedatum: 27 april 2011
Speelduur: +/- 1110 minuten
Leeftijd: 12, geweld en angst
Consumentenprijs: € 49,95

Recente artikelen
Filteren
Tags
Meer >
Archief
2019

2018

2017

2016

2015

2014

2013

2012

2011

2010

2009

2008

2007

2006

2005

2004

2003

2002

2001
Meer >
Deel deze pagina