RCV: Spider-Man: The Animated Series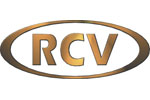 RCV Sell Thru Entertainment presenteert:
SPIDER-MAN: THE ANIMATED SERIES
Vanaf 19 april brengt RCV Sell Thru Entertainment 'Spider-Man: The Animated Series' op DVD uit. In vijf achtereenvolgende maanden en verdeeld over vijf titels zullen een aantal van de beste afleveringen van deze serie verschijnen op DVD.
Deze serie, die in het verleden is uitgezonden bij RTL4 en Jetix (toen Fox Kids), werd door critici bejubeld vanwege de goede weergave van het Spider-Man verhaal en de hoge kwaliteit van de animaties.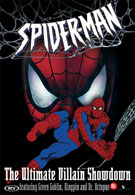 We beginnen op 19 april als eerste met The Ultimate Villain Showdown.
Synopsis:
Na gebeten te zijn door een radioactieve spin tijdens een schoolreisje beschikt de jonge Peter Parker opeens over bovenmenselijke talenten. Supersterk en webben schietend doopt hij zichzelf Spider-Man en besluit om zijn talenten in te zetten tegen het kwaad.
'The Ultimate Villain Showdown' laat je zien hoe de Spider-Man legende ooit begon en vertelt bovendien het verhaal van drie van zijn aartsvijanden. Ontdek de duistere ontstaansgeschiedenis van the Green Goblin en zie hoe Spider-Man de strijd aangaat met superslechteriken als Dr. Octopus en Kingpin. Is de jonge Peter Parker opgewassen tegen deze criminele meesterbreinen? En lukt het hem om zijn spinne-krachten op tijd onder controle te krijgen? Beleef het mee in 'The Ultimate Villain Showdown'!
De complete releaseplanning van de serie is als volgt:
19 april The Ultimate Villain Showdown
17 mei The Return of the Green Goblin
21 juni Daredevil vs Spider-Man
19 juli Spider-Man Vs Doc Ock
16 augustus The Venom Saga
Deel deze pagina
Lees meer

Recente artikelen
Filteren
Tags
Meer >
Archief
2021

2020

2019

2018

2017

2016

2015

2014

2013

2012

2011

2010

2009

2008

2007

2006

2005

2004

2003

2002

2001
Meer >
Deel deze pagina