The Bee Gees: How to Mend A Broken Heart is vanaf 21 december te zien via Video On Demand
Van de geprezen regisseur Frank Marshall (Alive, Congo)
THE BEE GEES:
HOW CAN YOU MEND A BROKEN HEART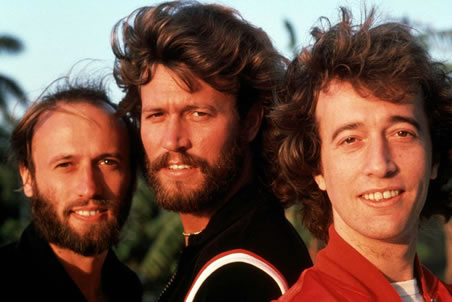 Vanaf 21 december beschikbaar via digitale download
bij Google Play, iTunes, Amazon, Ziggo on Demand en Pathé Thuis
THE BEE GEES: HOW CAN YOU MEND A BROKEN HEART is de eerste lange documentaire over de iconische popgroep The Bee Gees, met nooit eerder vertoonde beelden van de band
Op 21 december wordt THE BEE GEES: HOW CAN YOU MEND A BROKEN HEART, de eerste lange documentaire over de legendarische band The Bee Gees, die meer dan 1.000 nummers schreef, twintig nummer 1 hits creëerde en tot nu toe meer dan 220 miljoen platen verkocht, uitgebracht in Nederland voor digitale download. De film beschrijft de opkomst van de iconische groep, bestaande uit de broers Barry, Maurice en Robin Gibb, hun muziek en de evolutie ervan door de jaren heen en bevat hedendaagse interviews met Barry Gibb, Eric Clapton, Mark Ronson, Noel Gallagher, Lulu, Nick Jonas, Chris Martin en Justin Timberlake.
Het toont de tijdloze en overtuigende erfenis van The Bee Gees, met interviews van huidige muzikanten die door hun liedjes zijn beïnvloed. Dit is het aangrijpende verhaal van drie broers die een emotie najagen die ze als kinderen voelden, het plezier van samen zingen en het creëren van liedjes met dat unieke geluid. THE BEE GEES: HOW CAN YOU MEND A BROKEN HEART is een verhaal van duizelingwekkende prestaties en verlies, maar dient ook als een verkenning van de onderliggende creativiteit achter het blijvende fenomeen van de band.
THE BEE GEES: HOW CAN YOU MEND A BROKEN HEART, is geregisseerd door Frank Marshall, een voor een Academy Award genomineerde producent ('The Curious Case of Benjamin Button, Seabiscuit, Jurassic World: Dominion) / regisseur (Alive, Congo, Eight Below) en was een officiële selectie voor het Telluride Film Festival 2020.
Genre: Documentaire, Muziek
Regie: Frank Marshall

Recente artikelen
Filteren
Tags
Meer >
Archief
2020

2019

2018

2017

2016

2015

2014

2013

2012

2011

2010

2009

2008

2007

2006

2005

2004

2003

2002

2001
Meer >
Deel deze pagina