Universal Pictures DVD en Blu-ray Disc releases in mei.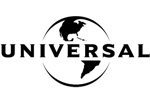 Universal releases op DVD en Blu-ray Disc in mei.
THE CHANGE-UP (DVD & Blu-ray Disc)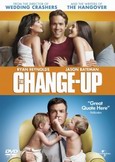 Als kinderen waren Mitch (Ryan Reynolds) en Dave (Jason Bateman) onafscheidelijke tegenpolen. Boezemvrienden voor het leven. Als volwassenen zijn ze langzaam uit elkaar gegroeid. Nu is Mitch jaloers op Dave, met zijn mooie vrouw en zijn vetbetaalde baan. En Dave hunkert naar het luilekkerleventje van Mitch, zonder verantwoordelijkheden of verplichtingen. Dan belanden ze, door een speling van het lot, plots in elkaars lichaam. Is het gras altijd groener aan de overkant? Kunnen ze hun oude leventje terugvinden voor ze dat van hun vriend compleet om zeep helpen? Van de regisseur van Wedding Crashers en de schrijvers van The Hangover.
Technische gegevens DVD:
Speelduur: 73 minuten
Beeld: 2.40:1
Geluid: Dolby Digital 5.1: ENG, FR
Ondertiteling: Nederlands, FR, ENG
Extra's:
Hilarische, geknipte vechtscène
Gag Reel
Technische gegevens Blu-ray Disc:
Speelduur: 75 minuten
Beeld: 2.40:1 – 1080p
Geluid: DTS-HD MA 5.1: ENG - DTS SURR 5.1: FR, IT, DU, SP
Ondertiteling: NL, FR, ENG
Exclusief voor de Blu-ray Disc
Pocket-BLU™
Fist Fight Deleted Scene
Gag Reel
Time for a change
Family Matter
Feature Commentary with Director David Dobkin
Release 16 mei 2012
INTRUDERS (DVD & Blu-ray Disc)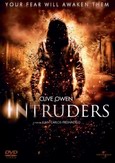 Twee kinderen uit verschillende landen krijgen elke nacht een gezichtsloze indringer over de vloer, een angstaanjagende entiteit die hen in zijn macht wil krijgen. De spanning stijgt ten top wanneer ook hun ouders getuige zijn van de verschijningen. Intruders, van de visionaire regisseur Juan Carlos Fresnadillo (28 Weeks Later), is een bloedstollende thriller met Clive Owen (Children of Men) en Carice Van Houten (Zwartboek), waar werkelijkheid en inbeelding in elkaar overvloeien.
Technische gegevens DVD:
Speelduur: 95 minuten
Beeld: 2.35:1
Geluid: Dolby Digital 5.1: ENG, FR
Ondertiteling: Nederlands, ENG, FR
Extra's
Deleted Scenes
Interviews
Making Of
Technische gegevens Blu-ray Disc:
Speelduur: 100 minuten
Beeld: 2.35:1 – 1080p
Geluid: DTS-HD MA 5.1: ENG - DTS SURR 5.1 FR, IT, DU, SP
Ondertiteling: ENG, NL, FR
Extra's
Deleted Scenes
Interviews
Making Of
Release 16 mei 2012

Recente artikelen
Filteren
Tags
Meer >
Archief
2019

2018

2017

2016

2015

2014

2013

2012

2011

2010

2009

2008

2007

2006

2005

2004

2003

2002

2001
Meer >
Deel deze pagina