Vanaf nu verkrijgbaar op DVD, Blu-ray en UHD: BIRDS OF PREY
Prey for Gotham!
BIRDS OF PREY:
AND THE FANTABULOUS EMANCIPATION OF ONE HARLEY

nu verkrijgbaar op 4K-UHD BD, Blu-ray en DVD
Ken je die grap van de agent, de zangvogel, de psychopaat en de maffia-prinses? Warner Bros. Home Entertainment en DC presenteren Birds of Prey, een verhaal verteld door Harley Quinn zoals alleen zij dat kan. Birds of Prey is vanaf 17 juni verkrijgbaar op DVD, Blu-ray en 4K-UHD.
Synopsis
Wanneer Harley Quinn (Margot Robbie) besluit om zonder Joker aan haar zijde verder te gaan, merkt ze al snel dat haar acties wel degelijk consequenties hebben. In dit geval, Gotham's Super-Villain Roman Sionis (Ewan McGregor), bekend onder de naam Black Mask. Als de jonge Cassandra "Cass" (Ella Jay Basco) een diamant steelt die aan Roman toebehoord, zetten hij en zijn ijverige rechterhand, Zsasz (Chris Messina) alles op alles om deze terug te winnen. De paden van Harley, Huntress (Mary Elizabeth Winstead), Black Canary (Jurnee Smollett-Bell), Renee Montoya (Rosie Perez) en Cass kruisen wanneer duidelijk wordt dat Roman het op hen allen heeft voorzien. Ze hebben geen andere keuze dan samen te werken om Roman neer te halen.
Regie: Cathy Yan
Cast: Ewan McGregor Margot Robbie, Ella Jay Basco, Chris Messina
Genre: Aktie, Avontuur
Kijkwijzer: 16
DVD specificaties
Beeld: 2.40:1
Audio: Dolby Digital: Frans 5.1, Engels 5.1, Duits 5.1, Italiaans 5.1; Audio-Descriptive : Duits 2.0
Ondertiteling: Frans, Nederlands, Engels, Duits, Italiaans
Speelduur: 105 minuten
Bonus:
• Birds of Prey: Birds of a Feather
Blu-ray specificaties
Beeld: 1080p High Definition 16x9 2.40:1
Audio: Dolby Atmos-True HD: Frans; Dolby Atmos DD+: Enegls; Dolby Digital: Frans 5.1, Engels 5.1
Ondertiteling: Frans, Nederlands, Engels, Duits, Italiaans
Speelduur: 109 minuten
Bonus:
• Birds Eye View Mode
• Birds of Prey: Birds of a Feather
• A Love, Skate Relationship
• Grime and Crime
• Sanity Is Sooo Last Season
• Wild Nerds
• Gag reel
UHD specificaties
Beeld: 4K 16x9 2.40:1
Audio: Dolby Atmos-True HD: Frans; Dolby Atmos DD+: Enegls; Dolby Digital: Frans 5.1, Engels 5.1
Ondertiteling: Frans, Nederlands, Engels, Duits, Italiaans
Speelduur: 109 minuten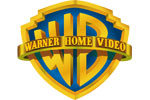 Recente artikelen
Filteren
Tags
Meer >
Archief
2020

2019

2018

2017

2016

2015

2014

2013

2012

2011

2010

2009

2008

2007

2006

2005

2004

2003

2002

2001
Meer >
Deel deze pagina