Robert Redford neemt afscheid met het ingetogen THE OLD MAN AND THE GUN - 25 juni op DVD en BD
Robert Redford's waardige afscheid
THE OLD MAN AND THE GUN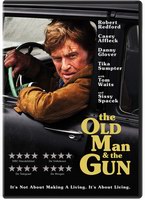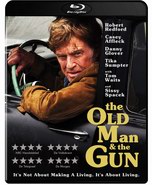 Vanaf 25 juni op DVD en Blu-ray
The Old Man and the Gun is niet alleen een charmante misdaadkomedie, het is ook de laatste film waarin de inmiddels 82-jarige filmlegende Robert Redford schittert. Op zijn kenmerkende jongensachtige manier vertolkt hij de rol van de innemende Forrest Tucker, die ondanks zijn pensioengerechtigde leeftijd het overvallen van banken niet kan laten. The Old Man and the Gun is gebaseerd op een waargebeurd verhaal en vanaf 27 juni verkrijgbaar op DVD en Blu-ray.
Synopsis:
Forrest Tucker (Robert Redford) is één van de meest succesvolle bankovervallers van de 20e eeuw. Zonder wapens en geweld weet hij banken keer op keer met speels gemak te overvallen. Wanneer hij ook nog de vrouw van zijn dromen ontmoet, een heerlijke rol van Sissy Spacek, lijkt het geluk in zijn leven compleet. Maar wanneer de jonge detective John Hunt (Casey Affleck) een klopjacht organiseert op Forrest en zijn handlangers, ontstaat er al snel een kat en muis spel waarbij zelfs Hunt de charmes van Forrest niet kan weerstaan.
The Old Man and the Gun, onder regie van David Lowery, is gebaseerd op het waargebeurde verhaal over het leven van de misdadiger Forrest Tucker (1920-2004), een Amerikaanse crimineel die voor het eerst op 15-jarige leeftijd werd opgesloten. Hij is vooral bekend als een ontsnappingsartiest die naar verluidt 18 keer succesvol uit de gevangenis kon ontsnappen. Op 70-jarige leeftijd ontsnapt hij voor de laatste keer uit de gevangenis van San Quentin en pleegt opnieuw een aantal roofovervallen op banken.
Regie: David Lowery (A Ghost Story)
Cast: Robert Redford, Casey Affleck, Danny Glover, Tika Sumpter, Tom Waits, Sissy Spacek
Genre: Drama
Taal: Engels
Ondertiteling: Nederlands, Frans
Speelduur: 90 min (DVD) / 93 min (BD)
Beeld: 2.35:1
Audio: Dolby Digital 5.1 (DVD) / DTS-HD MA 5.1 (BD)
Kijkwijzer: 12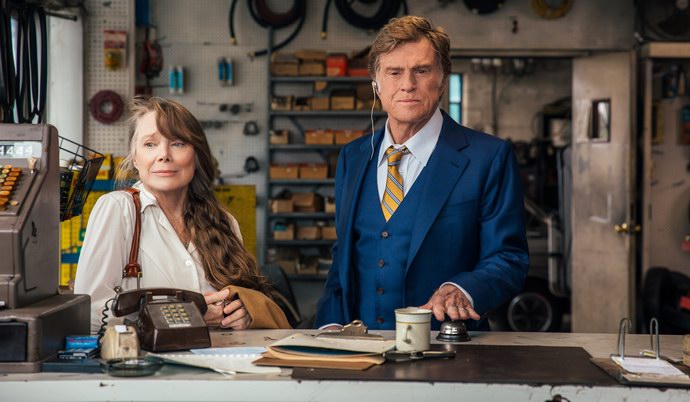 Releasedatum: 25 juni


Recente artikelen
Filteren
Tags
Meer >
Archief
2019

2018

2017

2016

2015

2014

2013

2012

2011

2010

2009

2008

2007

2006

2005

2004

2003

2002

2001
Meer >
Deel deze pagina