De 3e reeks van THE SANDHAMN MURDERS is vanaf 15 mei op DVD en Lumiereseries.com
De derde reeks van
The Sandhamn Murders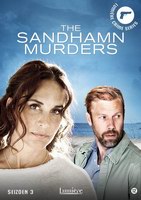 vanaf 15 mei op DVD en op Lumiereseries.com
Alexandra Rapaport en Jakob Cedergren spelen de hoofdrollen in de populaire
Zweedse misdaadverhalen naar de bestsellers van Viveca Sten.
De wereldwijde bestsellers van Viveca Sten komen tot leven in The Sandhamn Murders, een mix van Scandinavische crime en de prachtige landschappen van de archipel bij Stockholm. De hoofdrollen in de derde, vierdelige reeks – The Price of Power, In the Name of Truth, In the Wrong Company en In Sickness and in Health – zijn wederom voor Alexandra Rapaport als advocaat Nora Linde en Jakob Cedergren als rechercheur Thomas Andreasson.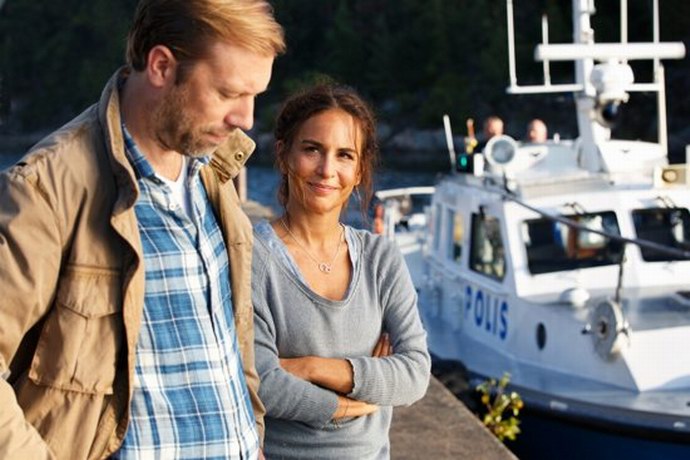 THE PRICE OF POWER
De nieuwe zomergasten Carsten en Celia Larsson nodigen alle eilandbewoners uit voor de inwijding van hun nieuwe luxe villa. Niet iedereen kijkt uit naar de party. Het grote bouwproject heeft voor veel woede gezorgd. Carsten krijgt anonieme bedreigingen en de arbeiders wachten nog altijd op hun loon. En dan verschijnt er ook nog eens een ongenode gast. Nora heeft geen problemen met de nieuwkomers. Zij en Jonas verheugen zich op het feestje. Een feestje dat zal eindigen in een catastrofe.
IN THE NAME OF TRUTH
De eilandbewoners kijken uit naar het jaarlijkse zeilkamp. Niet iedereen heeft het er naar zijn zin. Benjamin voelt zich alleen. Hij wordt gepest door een paar oudere jongens en de leiding heeft niets in de gaten. Bovendien worden de jongens bespied door een onbekende en wordt 's nachts benzine afgetapt van de boten. Thomas neemt de nachtdienst om meer tijd met zijn gezin te besteden. Nora probeert hem te helpen, maar daaruit trekt Thomas' vrouw Vera de verkeerde conclusies.
Cast: Alexandra Rapaport, Jakob Cedergren, Saga Samuelsson, Stefan Gödicke, Sandra Andreis, Ane Dahl Torp, Anki Lidén, Lotta Tejle.
Regie: Mattias Ohlsson
THE SANDHAMN MURDERS 3
3 DVD's
Speelduur: 8 x 60 min.
Taal: Zweeds
Ondertiteling: Nederlands
Geluid: Dolby Digital 5.1
Beeldformaat: 16:9 / 1.85:1
Prijs: DVD: 27,99 euro, EST: 19,99 euro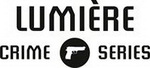 Recente artikelen
Filteren
Tags
Meer >
Archief
2019

2018

2017

2016

2015

2014

2013

2012

2011

2010

2009

2008

2007

2006

2005

2004

2003

2002

2001
Meer >
Deel deze pagina