De misdaadserie WE HUNT TOGETHER gaat op 30 september in premiere bij BBC First
We Hunt Together gaat in première op BBC First
Vanaf woensdag op 30 september om 22.00 uur
Met de première van We Hunt Together sluit BBC First september af op een spannende toon. Een psychologische thriller, met een romantisch kantje en zelfs een klein vleugje horror. Een ontmoeting tussen twee diep beschadigde mensen mondt uit in een reeks duizelingwekkende moorden. Freddy (Hermione Corfield; Mission Impossible: Rogue Nation, Star Wars Episode VIII: The Last Jedi) en Baba (Dipo Ola; Baghdad Central) geven elkaar toestemming én reden om hun meest gewelddadige dwang uit te oefenen.
We Hunt Together is een gewaagd nieuw Brits drama waarin psychologische thriller en romantiek elkaar ontmoeten. Een gevaarlijke romance die de riskante kant van verlangen blootlegt, en eindigt in een modern en spannend kat- en muisspel.
De charmante Freddy (Hermione Corfield) die uitermate intelligent is, een grote aantrekkingskracht en ook een psychopatisch kantje heeft, ontmoet Baba (Dipo Ola). Een medelevende, kwetsbare, maar getraumatiseerd voormalig kindsoldaat. De onverwachte ontmoeting zet de wereld van Baba, die wanhopig zijn aanleg voor extreem geweld probeert te onderdrukken, op zijn kop. De lust tussen Freddy en Baba neemt het over en maakt van hen een dodelijk duo. Agenten DS Lola Franks (Eve Myles; Keeping Faith, Little Dorrit) en DI Jackson Mendy (Babou Ceesay; Free Fire, Eye in the Sky) worden samen ingezet om het duo achterna te gaan en op te pakken. Zij hebben echter ieder hun mening waardoor er conflicten ontstaan tijdens het onderzoek, en het pakken van de moordenaars alleen maar complexer wordt.
Een gevaarlijke cocktail van seksuele aantrekkingskracht, emotionele manipulatie en het vinden van troost in een ander leidt tot ernstige gevolgen voor diegenen die in de weg staan. Vinden DS Lola Franks en DI Jackson Mendy een manier om samen te werken en zo het dodelijke duo te verslaan? Of zijn de lust en gewelddadige drang van Freddy en Baba sterker?
Cast: Hermione Corfield, Dipo Ola, Eve Myles, Babou Ceesay, Vicki Pepperdine
Regie: Carl Tibbetts, Jon Jones
Genre: Misdaad, Drama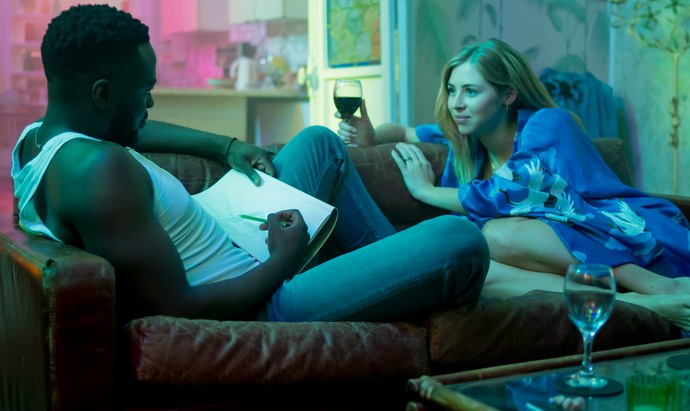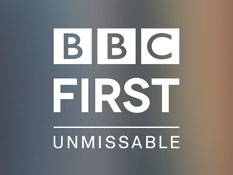 Recente artikelen
Filteren
Tags
Meer >
Archief
2020

2019

2018

2017

2016

2015

2014

2013

2012

2011

2010

2009

2008

2007

2006

2005

2004

2003

2002

2001
Meer >
Deel deze pagina