Horrorfans opgelet! Win 2 vrijkaarten voor de film SCARY STORIES
Win 2 vrijkaarten voor
SCARY STORIES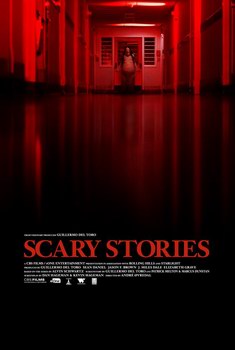 Gebaseerd op de kinderboekenreeks van Alvin Schwartz
Vanaf 8 augustus draait de horrorfilm SCARY STORIES in de Nederlandse bioscopen. AllesOverFilm mag ter gelegeneheid van de bioscooprelease 2x 2 bioscoopkaartjes voor Scary Stories weggeven!
Wil je kans maken op een van de twee sets vrijkaartjes om deze angstaanjagende film in de bioscoop te gaan zien, doe dan mee met onze winactie op de speciale prijsvaagpagina!
Synopsis
Na een avond stappen brengt een groep tieners een bezoek aan een verlaten huis aan de rand van het stadje Mill Valley. In dit spookhuis woonde ooit Sarah Bellows die haar donkere geheimen opschreef in dit boek. De groep tieners ontdekt het boek en brengen het boek weer tot leven. Het boek blijkt vervloekt te zijn en de angstaanjagende verhalen met duistere figuren komen hiermee tot leven. Hoe stop je een boek dat zichzelf schrijft en waarvan de verhalen ook daadwerkelijk tot leven komen? "Jij leest het boek niet, het boek leest jou!"
De monsters in Scary Stories to Tell in the Dark komen uit het brein van scenarioschrijver Guillermo del Toro (Hellboy, Pacific Rim, Crimson Peak, The Shape Of Water). De regie is in handen van de Noorse André Øvredal (The Autopsy of Jane Doe) en de cast bestaat uit onder andere uit Dean Norris (Breaking Bad), Gil Bellows (The Shawshank Redemption) en Lorraine Toussaint (Selma, Orange Is The New Black).
SCARY STORIES is vanaf 8 augustus te zien in de Nederlandse bioscoop
Regie: André Øvredal
Cast: Dean Norris, Lorraine Toussaint, Gil Bellows
Genre: Horror
Speelduur: 108 minuten
Kijkwijzer: 16 jaar
Om kans te maken op de 2 vrijkaartjes moet je het juiste antwoord geven op de vraag op de speciale actiepagina.
De actie loopt tot en met 11 augustus.
De winnaars krijgen automatisch bericht. Over de uitslag kan niet worden gecorrespondeerd.
Crewleden van AllesOverFilm zijn van deelname uitgesloten.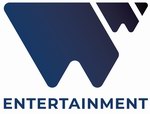 Recente artikelen
Filteren
Tags
Meer >
Archief
2020

2019

2018

2017

2016

2015

2014

2013

2012

2011

2010

2009

2008

2007

2006

2005

2004

2003

2002

2001
Meer >
Deel deze pagina