Collateral Beauty met Will Smith is vanaf 3 mei te koop op DVD en BD - vanaf 12 april via VOD
Een hartverwarmende film met Will Smith, Edward Norton,
Keira Knightley, Kate Winslet en Helen Mirren
COLLATERAL BEAUTY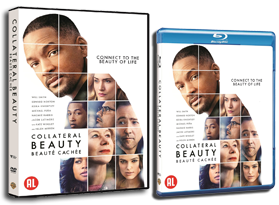 Vanaf 3 mei op Blu-ray en DVD
en vanaf 12 april via VOD
Warner Bros. Home Entertainment brengt op 3 mei de hartverwarmende film COLLATERAL BEAUTY uit op Blu-ray en DVD. Wanneer Howard Inlet (Will Smith; Men in Black, I Am Legend), een succesvolle reclameman uit New York, een tragedie meemaakt begint zijn leven uit de hand te lopen. Zijn collega's maken zich grote zorgen en proberen wanhopig zijn leven weer op de rit te krijgen. Howard zoekt de antwoorden op zijn vragen niet bij zijn vrienden, maar bij het universum. Kan een gebroken man als Howard in tijden van groot verlies weer mooie momenten en schoonheid in het leven zien?
Synopsis Collateral Beauty:
Howard, een succesvolle reclameman in New York, gaat door een persoonlijke crisis en trekt zich terug uit het bestaan. Hij besluit brieven te schrijven aan Liefde, Tijd en Dood om zijn boosheid, frustratie en verdriet te uitten. Zijn vrienden worden gedwongen om in te grijpen en bedenken een drastisch plan om tot hem door te dringen voordat hij alles kwijtraakt. Howard krijgt dan ook plotseling persoonlijke reacties op zijn brieven van Liefde in de vorm van Amy (Keira Knightley; The Imitation Game, Love Actually), van Tijd in de vorm van Raffi (Jacob Latimore; The Maze Runner) en van Dood in de vorm van Brigitte (Helen Mirren; The Queen, Trumbo). In dit intrigerende drama zien we hoe zelfs in de diepste dalen momenten van schoonheid schuilgaan, en hoe liefde, tijd en dood met elkaar verbonden zijn in een rijk en geleefd leven.
Releasedatum: 12 april 2017 via VOD en 3 mei 2017 op Blu-ray en DVD
Speelduur: 96 minuten
Kijkwijzer: Alle leeftijden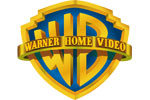 Recente artikelen
Filteren
Tags
Meer >
Archief
2017

2016

2015

2014

2013

2012

2011

2010

2009

2008

2007

2006

2005

2004

2003

2002

2001
Meer >
Deel deze pagina