Mooie releases van Tarantino's ONCE UPON A TIME ... IN HOLLYWOOD op UHD - ook op DVD, Blu-ray en VOD
De 9e film van Quentin Tarantino
ONCE UPON A TIME ... IN HOLLYWOOD

vanaf 20 december verkrijgbaar op DVD, Blu-ray Disc en UHD
en een Limited 4K Ultra HD Collector's Edition uit, inclusief 7-inch vinylplaat, een collector's item vintage poster én een exclusieve nieuwe editie van MAD Magazine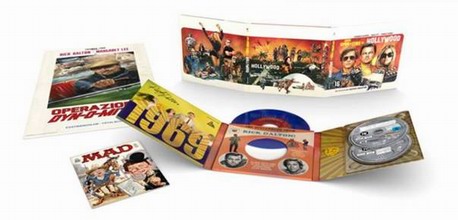 plus een Limited 2-disc 4K Ultra HD in Steelbook Edition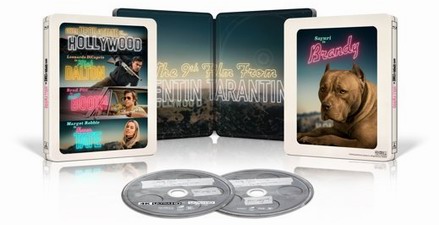 Op 20 december verschijnt Once Upon A Time ... In Hollywood, de negende film van tweevoudig Academy Award® winnaar Quentin Tarantino, op DVD, Blu-ray, 4K Ultra HD en op VOD. Wie niet zo lang wil wachten, kan de film al vanaf 13 december digitaal downloaden.
Synopsis:
Quentin Tarantino's Once Upon a Time… in Hollywood biedt kijkers een blik in het rauwe Los Angeles van 1969, waar tv-ster Rick Dalton (Leonardo di Caprio) en zijn stunt stand-in Cliff Booth (Brad Pitt) zich een weg banen door een snel veranderende filmindustrie. De film bleek een echte kaskraker en heeft "een van de beste casts aller tijden". Naast hoofdrolspelers Leonardo DiCaprio en Brad Pitt schitteren onder andere Margot Robbie, Julia Butters, Margaret Qualley, Timothy Olyphant, Austin Butler, Dakota Fanning, Emile Hirsch, Bruce Dern en Al Pacino - in verschillende verhaallijnen - als eerbetoon aan de laatste momenten van Hollywoods Gouden Eeuw, waaronder een cameo van Luke Perry in zijn onverwacht laatste rol.
Regie en script: Quentin Tarantino
Cast: Leonardo DiCaprio (The Revenant), Brad Pitt (Ad Astra), Margot Robbie (I, Tonya), Emile Hirsch (Into the Wild), Margaret Qualley ("Fosse/Verdon"), Timothy Olyphant ("Justified"), Austin Butler ("The Shannara Chronicles"), Dakota Fanning ("The Alienist"), Bruce Dern (The Hateful Eight) and Al Pacino (The Irishman)
Genre: Drama, Komedie
DVD bonusmateriaal:
Blu-ray bonusmateriaal
7 extra scenes
5 exclusieve "achter de schermen"-clips, waaronder:
Quentin Tarantino's liefdesbrief aan Hollywood
Bob Richardson – For the Love of Film
Shop Talk – De auto's van 1969
Restoring Hollywood – Het productiedesign van Once Upon a Time in… Hollywood
1969 fashion
Limited edition
Limited Edition 4K Ultra HD Collector's Edition, die niet mag ontbreken op de wishlist van Tarantino-fans. Deze premium verzamelverpakking bevat een 7-inch vinylplaat met twee van de meest tot de verbeelding sprekende nummers van de soundtrack (compleet met draaitafeladapter), een collector's item vintage poster van Rick Dalton-film Operazione Dyn-o-mite! en een exclusieve nieuwe MAD Magazine-parodie op de Rick Dalton tv-serie "Bounty Law", Lousy Law. De Collector's Edition is exclusief beschikbaar voor pre-order via Bol.com en Mediamarkt.
Limited Edition Steelbook, een exclusieve verpakking die bij de detailhandel wordt aangeboden. Deze bevat de film in 4K Ultra HD en Blu-ray bomvol extra content.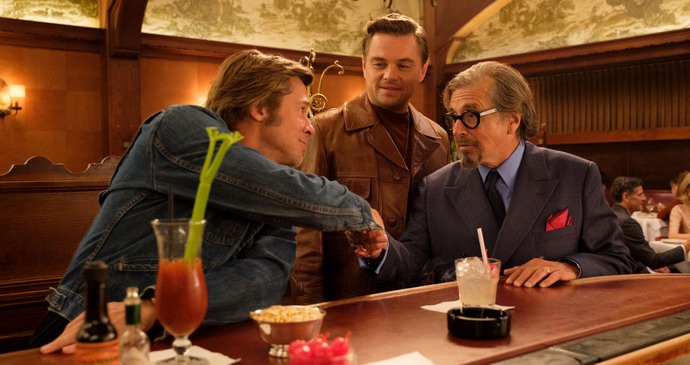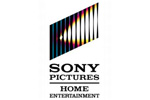 Recente artikelen
Filteren
Tags
Meer >
Archief
2019

2018

2017

2016

2015

2014

2013

2012

2011

2010

2009

2008

2007

2006

2005

2004

2003

2002

2001
Meer >
Deel deze pagina